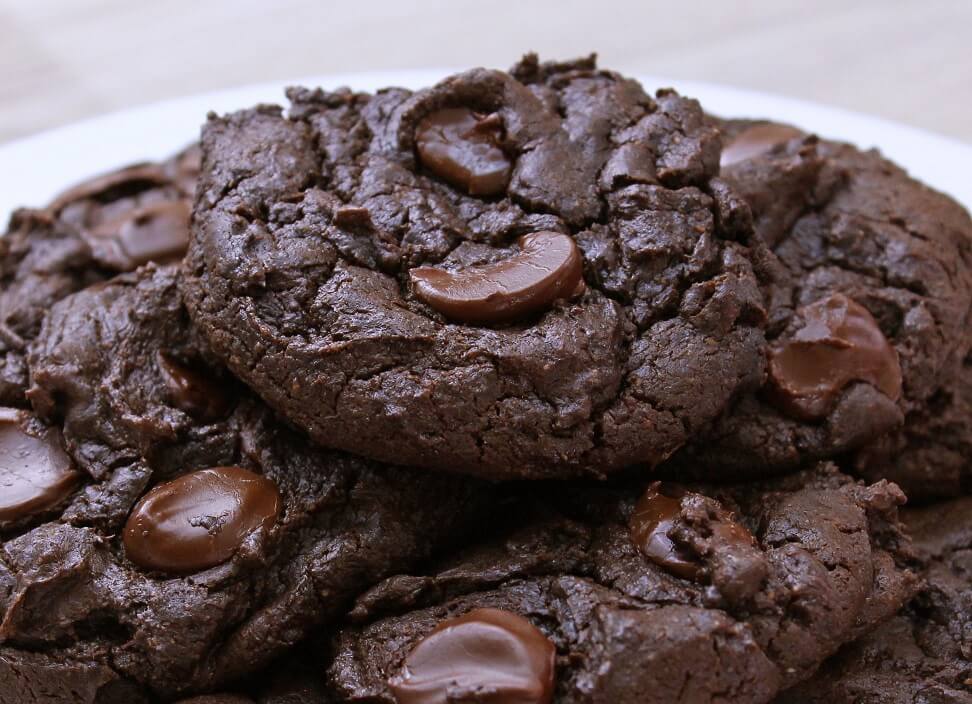 Paleo Double Chocolate Chip Cookies
By EXO Team
on
Oct 09, 2019
These decadent double chocolate cookies somehow taste even better than they look. I know - we can't believe it either!
Yield: 14 cookies
Ingredients
¼ cup ground flax 

½ cup almond milk 

1 cup maple syrup 

1 cup creamy almond butter 

½ cup cocoa powder 

¼ cup EXO Cricket Powder 

1 teaspoon baking soda 

Pinch of salt 

1 cup chocolate chips/chunks
Preparation
Preheat oven to 350°F (180°C). 

In a large bowl add the ground flax and the almond milk. Whisk for 2 minutes until the mixture thickens. Add the maple syrup and the almond butter, stir with a spatula to combine. 

Place a sifter over the same bowl and add the cocoa powder, EXO Cricket Powder, baking soda, and salt. Sift ingredients over bowl. Stir to combine do not overmix. Mix in chocolate chips. 

Refrigerate cookie dough for 30 minutes or freeze for 10 minutes. 

Scoop 2 inch balls of cookie dough onto a parchment paper-lined baking sheet at least 2 inches apart. 

Bake for 12 minutes. Let cookies cool slightly on baking sheet before serving. Cookies can be stored in an airtight container up to one week. 

Serve warm. Enjoy

!