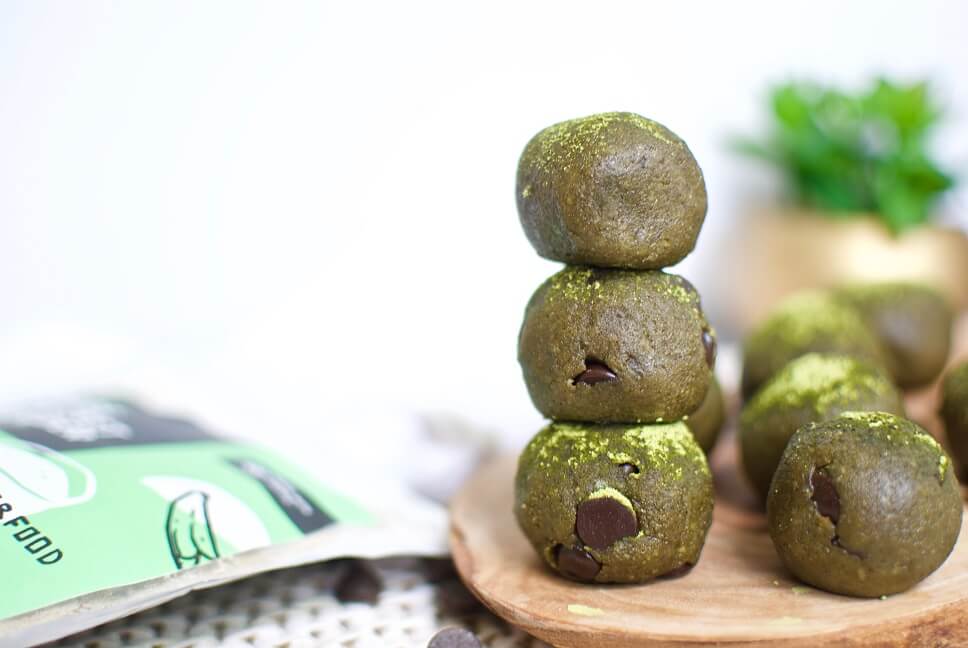 Paleo Matcha Brownie Bites
By EXO Team
on
Nov 19, 2019
These brownie bites aren't only delicious, but so easy to make, you won't have much of an excuse to not make some every week!
Serves: 15
Prep Time: 10 minutes
Cook Time: 15 minutes
Ingredients :
1 ½ cup almond flour

1/4 cup Exo Cricket Protein Powder

2 Tbsp matcha powder

1/2 tsp sea salt

1 banana

2 Tbsp maple syrup

1/4 cup almond butter

1/3 cup dark chocolate chips
Directions :
1. In a food processor, pulse almond flour, EXO Protein Powder, matcha powder, and sea salt
2. Add banana, maple syrup, and almond butter then pulse until dough forms.
3. Gently stir in chocolate chips.
4. Roll into 16 balls. Transfer to refrigerator for 15 minutes, until firm.
5. Dust with remaining matcha powder.