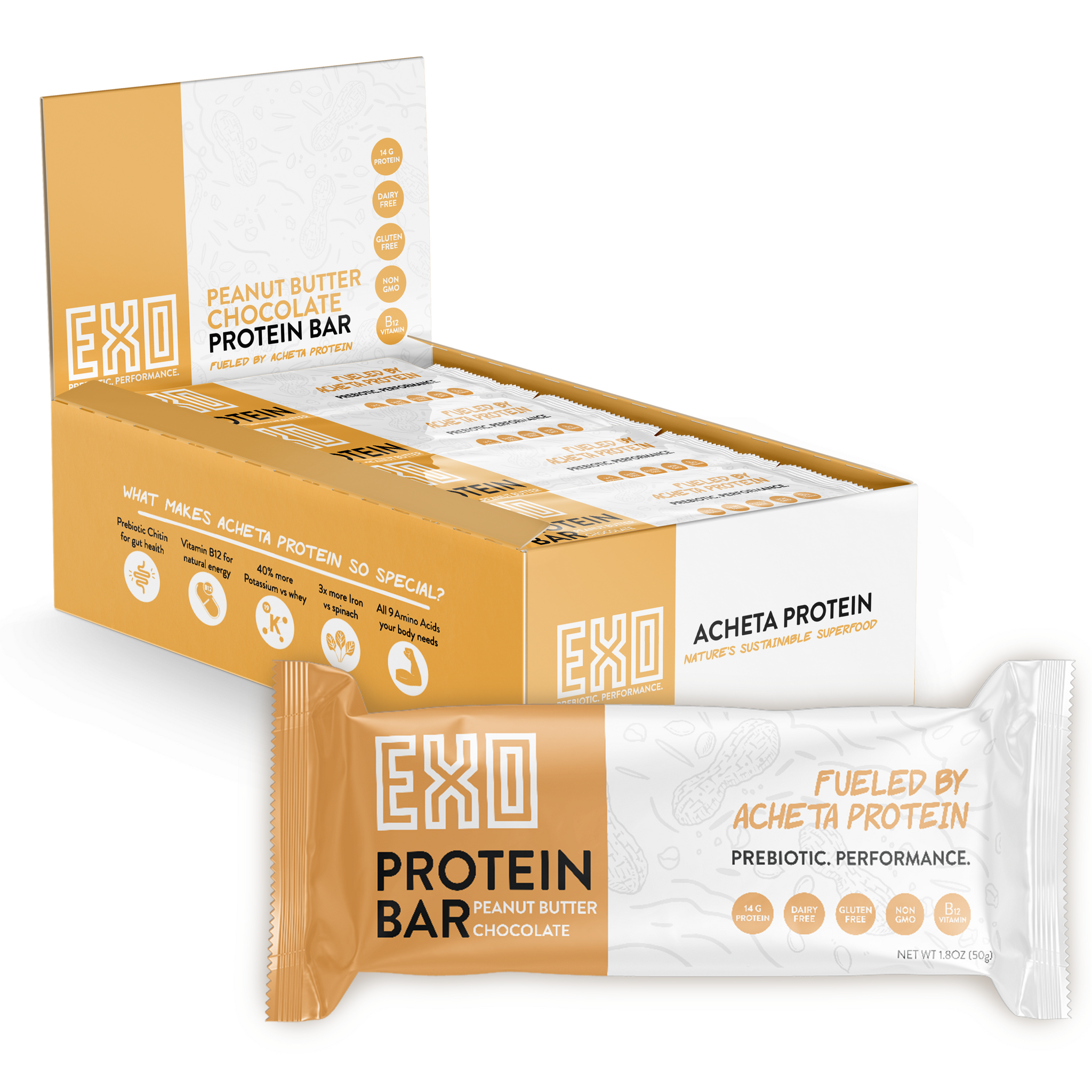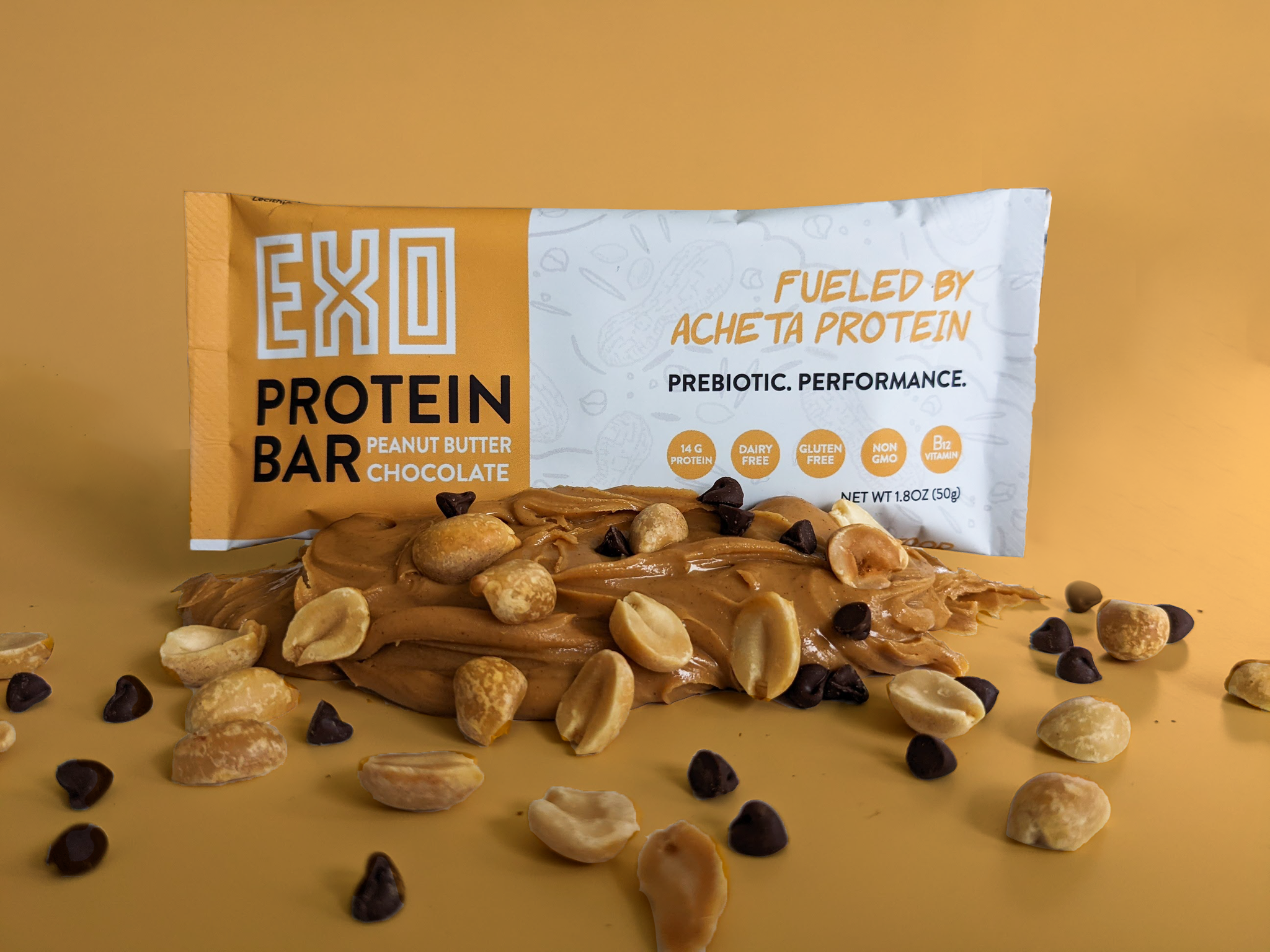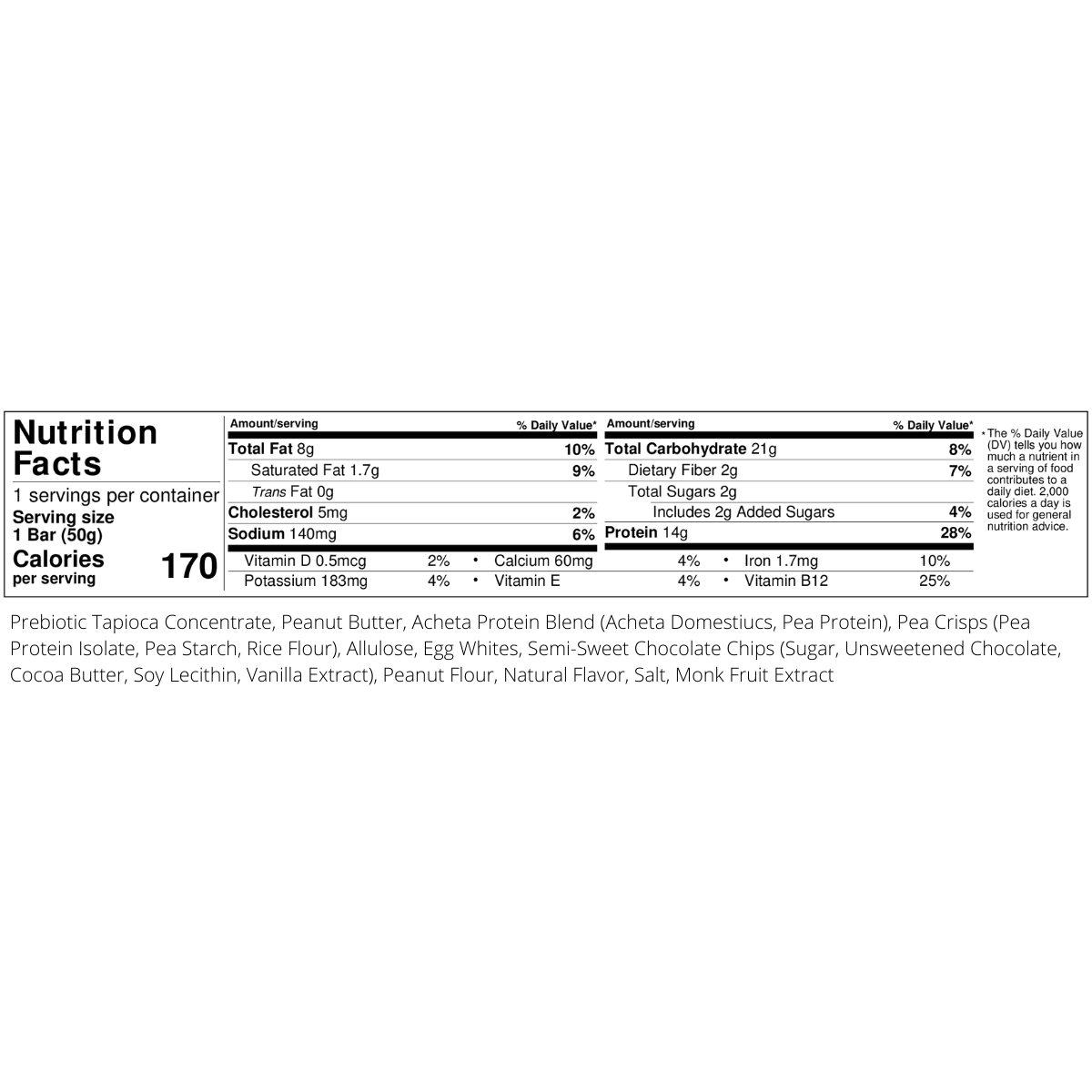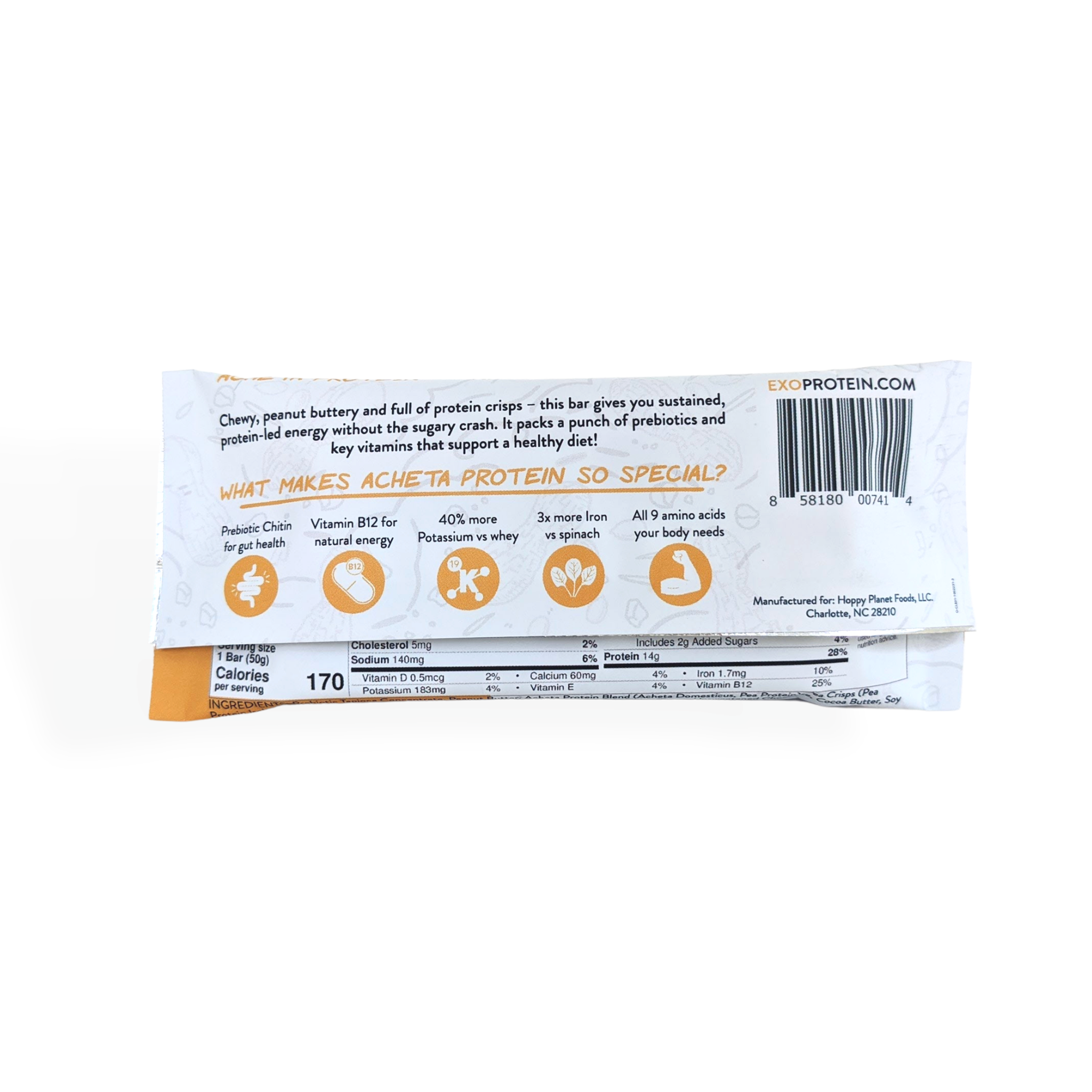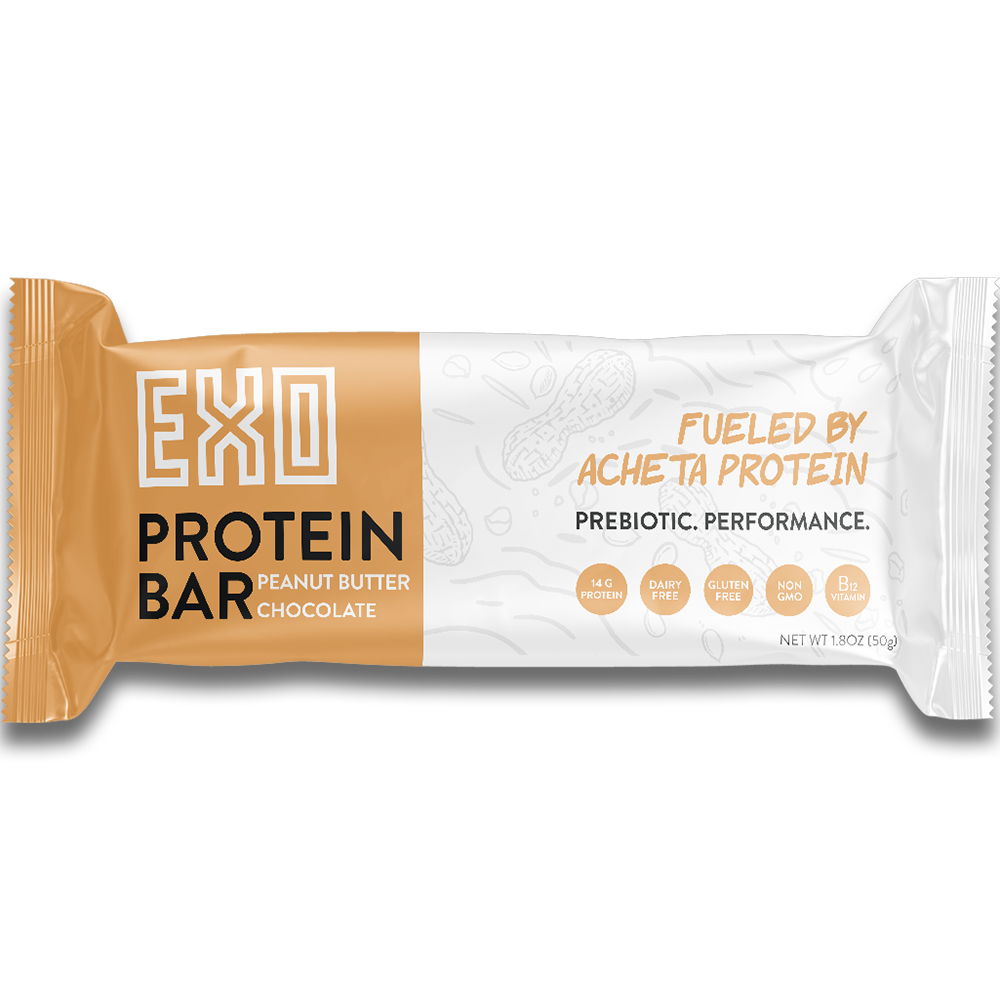 Peanut Butter Chocolate Chip Protein Bars
A Timeless Flavor You'll Go Nuts For!
Our Acheta Protein-packed version of the classic delivers a perfect balance of peanut butter and chocolate in a chewy protein bar. Made from all-natural ingredients plus loaded with prebiotic Chitin and Vitamin B12, our Peanut Butter Chocolate bars will keep feeling strong all day long. They're also Dairy-Free, Gluten-Free, and sustainably produced.
These might have just become your new breakfast, lunch, dinner….and dessert.
12 Bars per Box
Prebiotic Chitin | Dairy-Free | Gluten-Free | non-GMO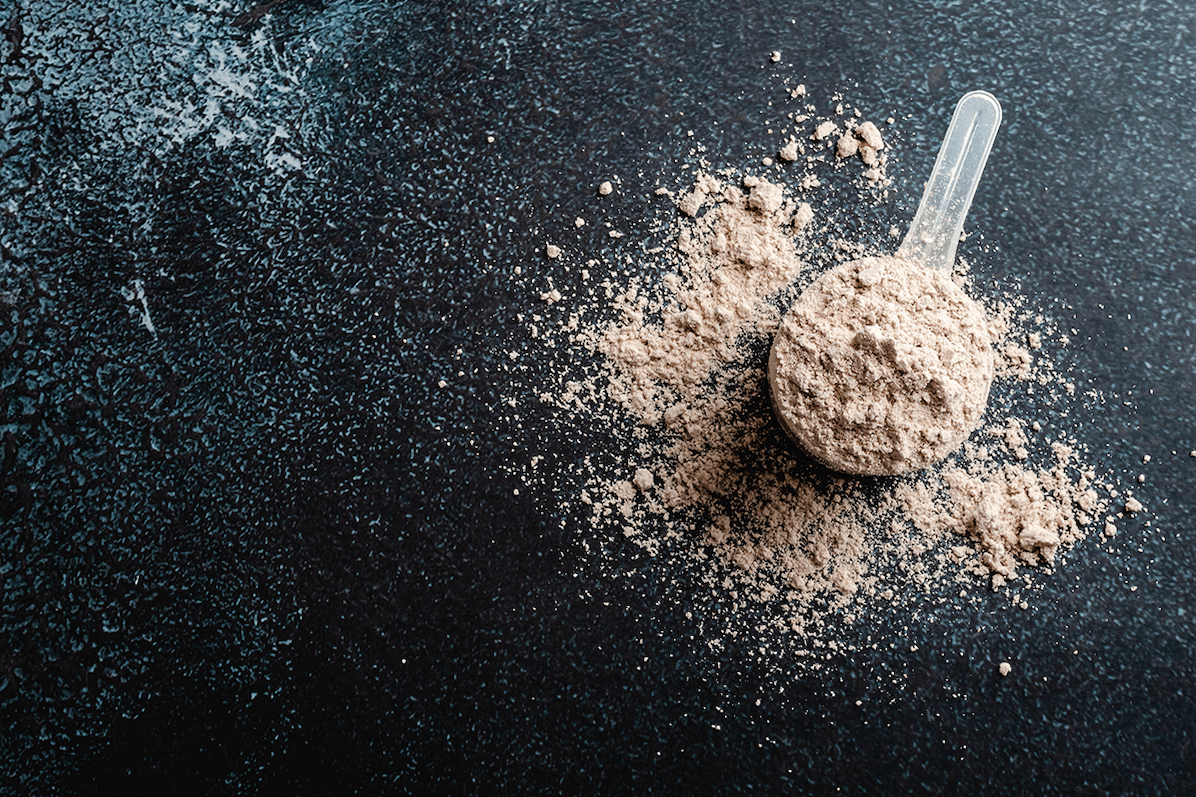 What is Prebiotic Chitin?
Chitin (pronounced kite-in) is a form of indigestible fiber that contains amazing prebiotic properties, which provides energy to beneficial organisms in the gut.
Why is B12 important?
Vitamin B-12 (cobalamin) plays an essential role in red blood cell formation, cell metabolism, nerve function and the production of DNA, the molecules inside cells that carry genetic information. Skimp on B12 and a wide range of problems can result: brain fog, anemia, depression, and more.