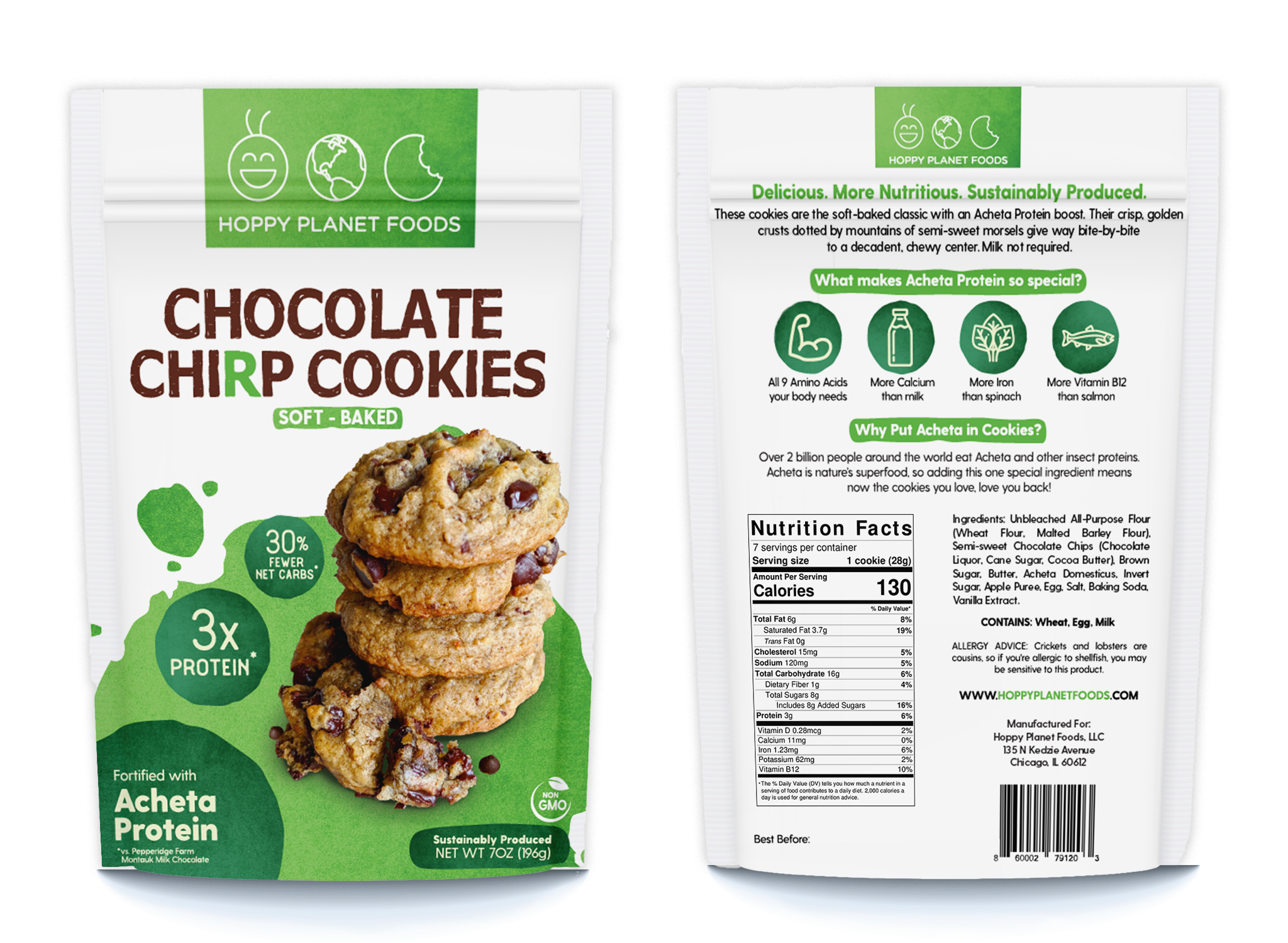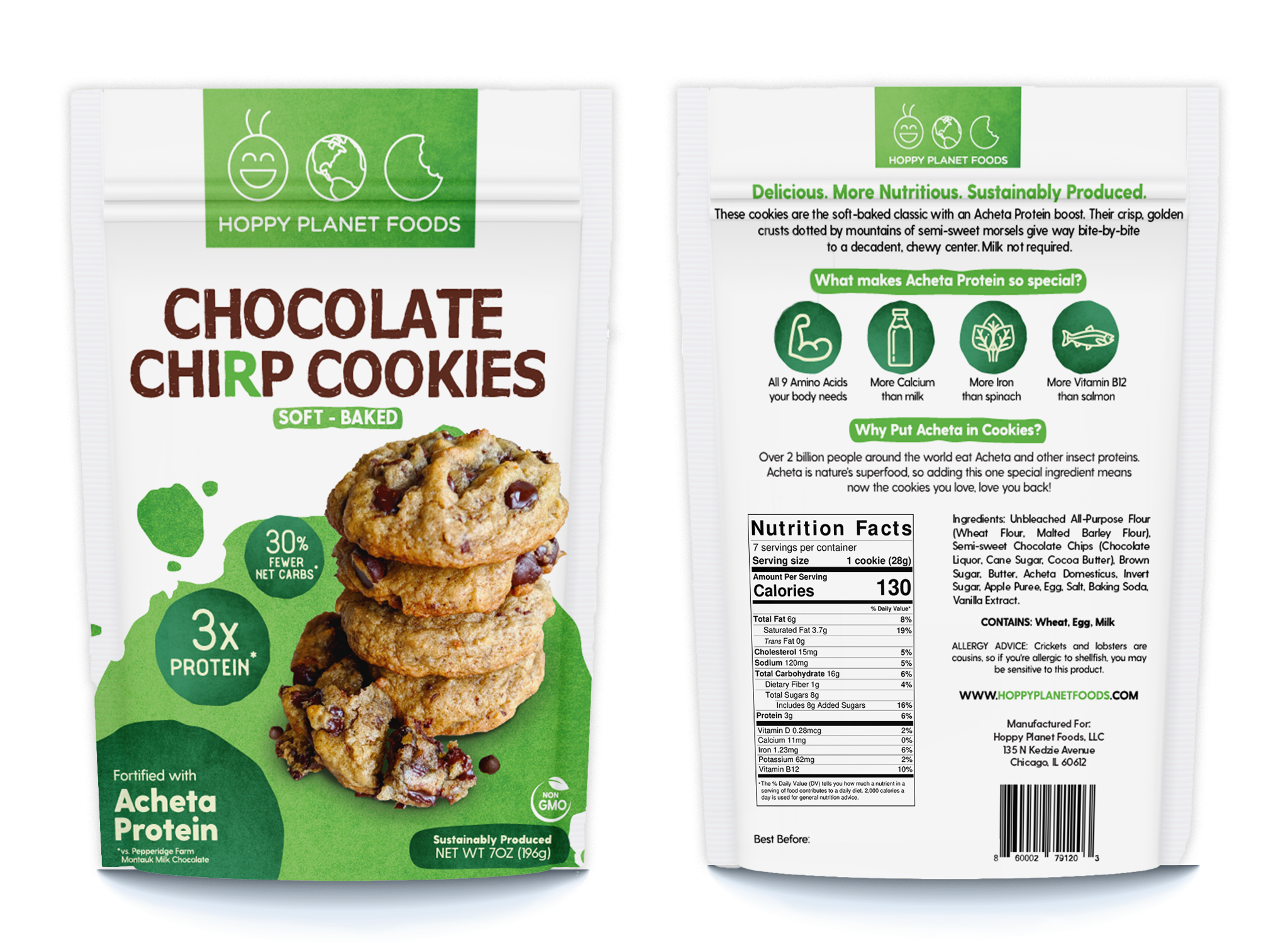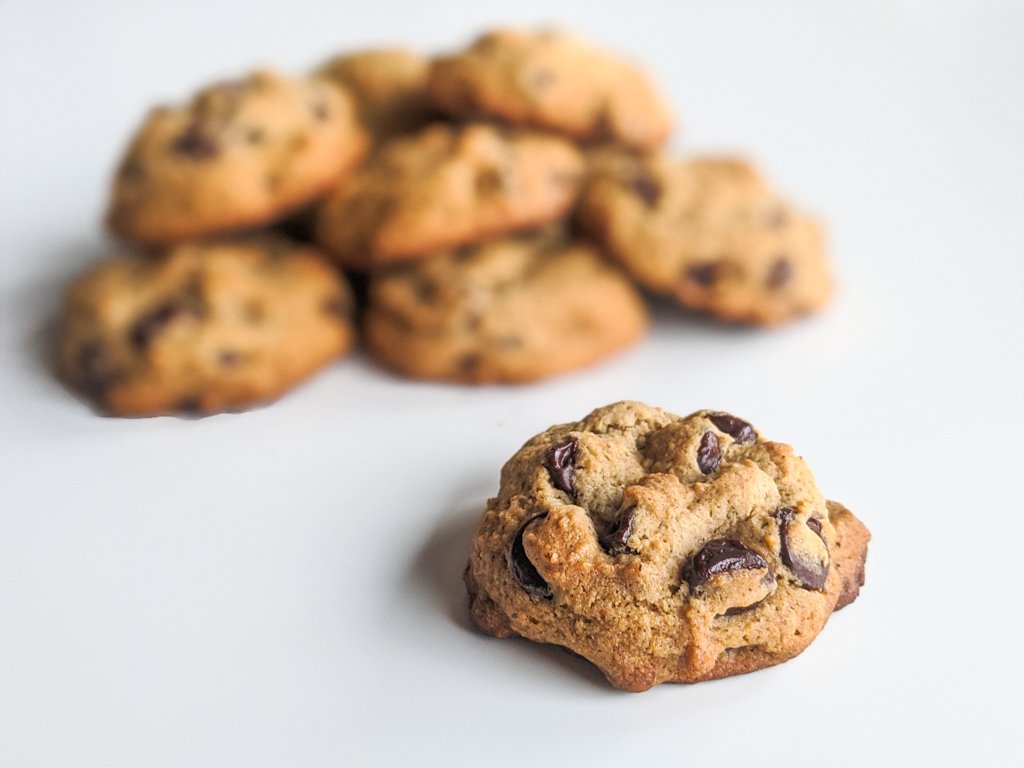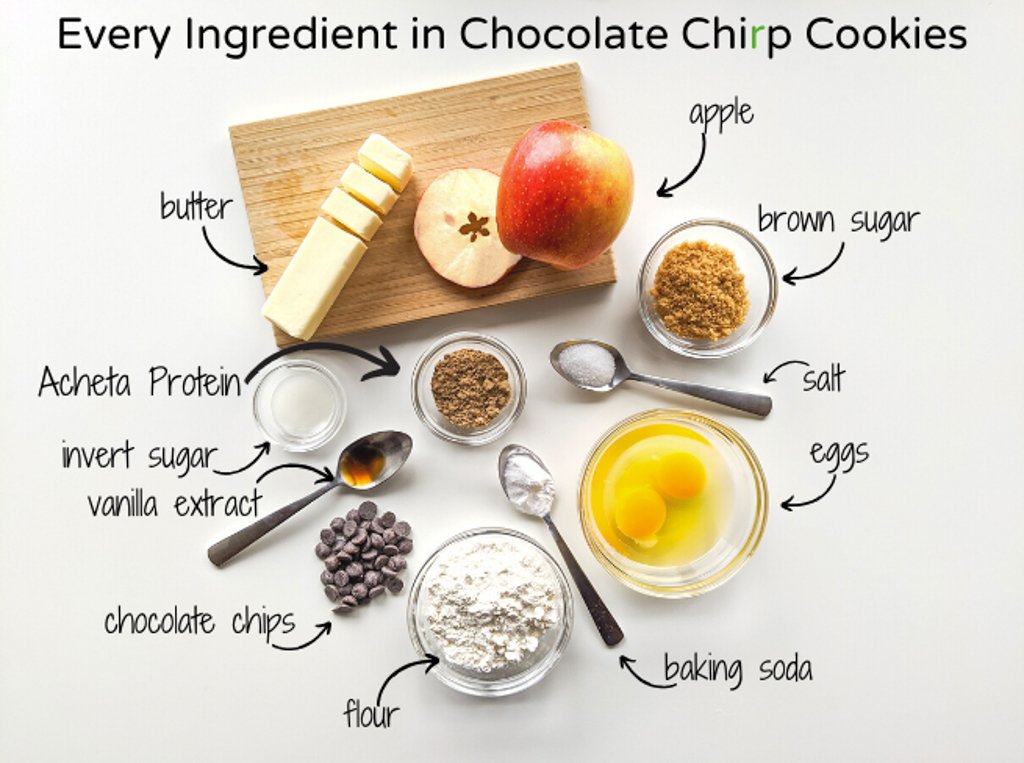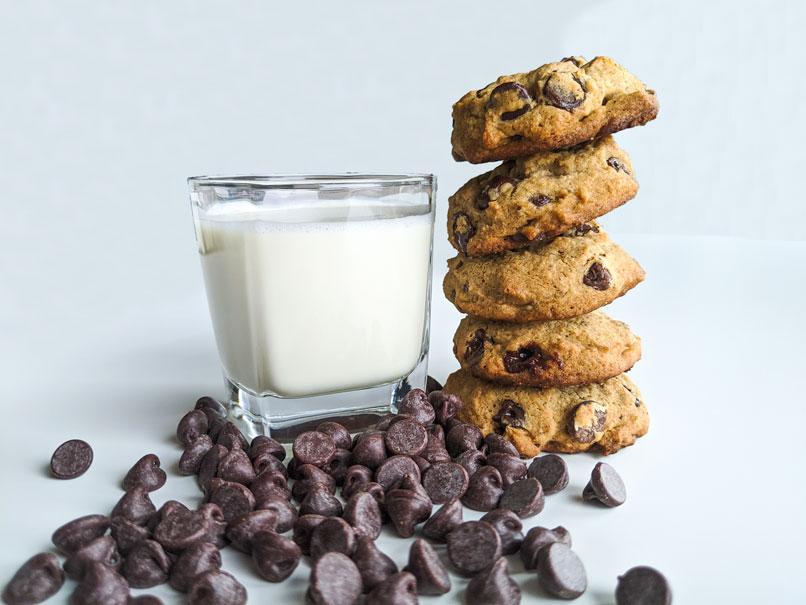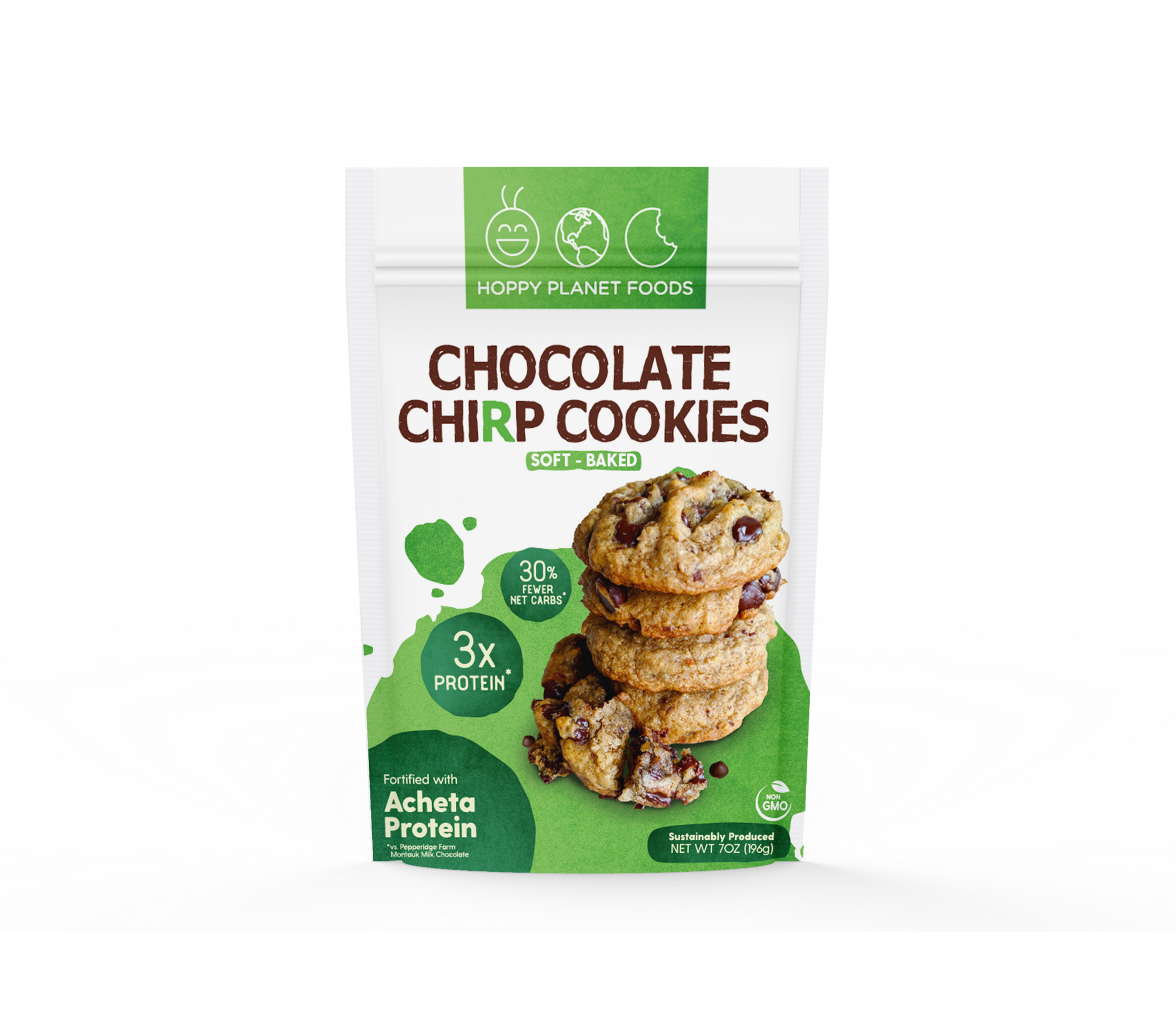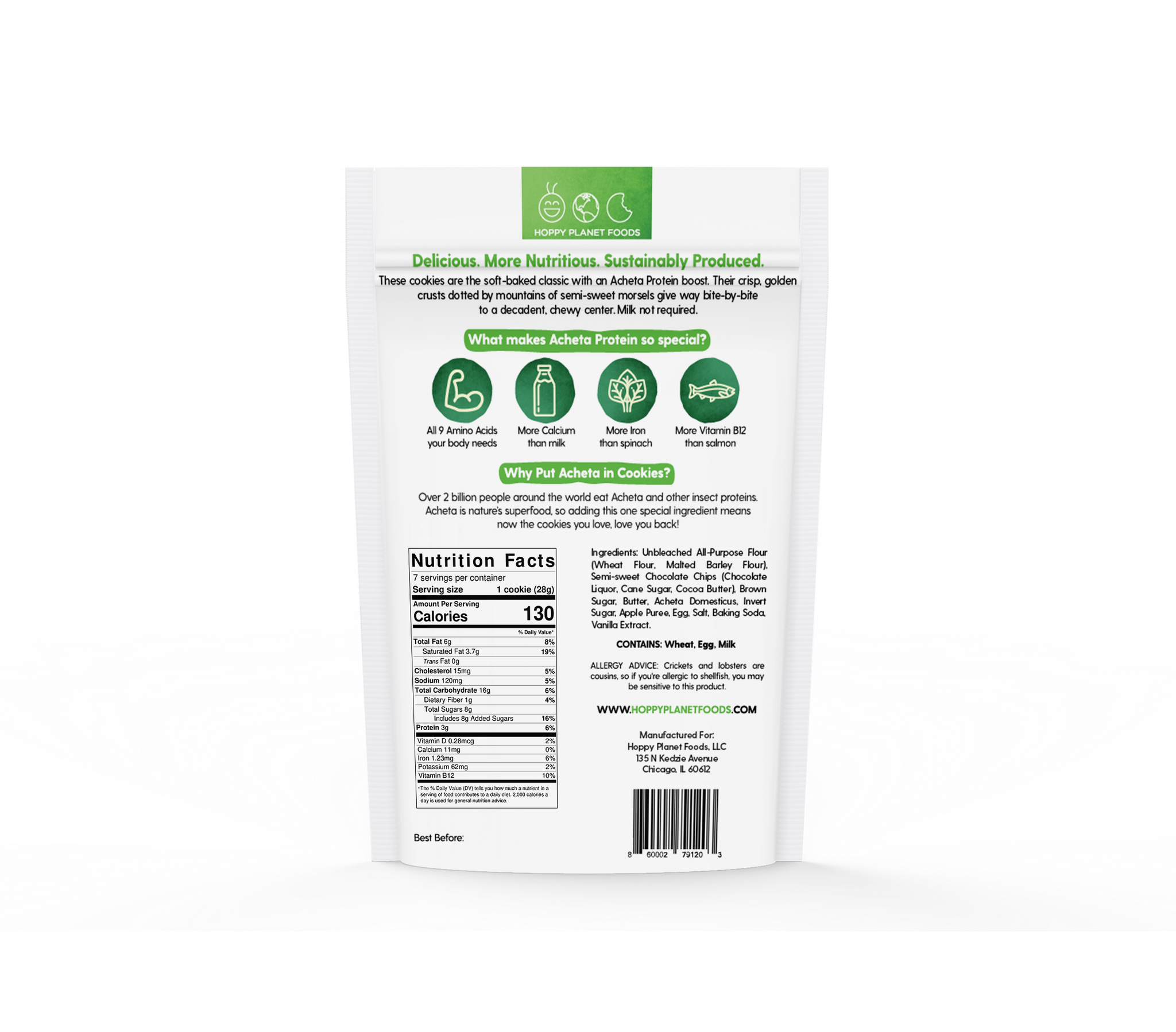 The soft-baked classic, with a boost of Acheta Protein Likely to be stolen by kids, roommates, co-workers and anyone else you let near them. Their crisp, golden crust dotted by mountains of semi-sweet morsels gives way bite-by-bite to a decadent, chewy center. All-Natural, Non-GMO, and packing double the protein with fewer net carbs versus the other guys... and none of the fake stuff. Milk not required. 7 cookies per bag.
SOFT-BAKED | MORE PROTEIN | LESS SUGAR | NON-GMO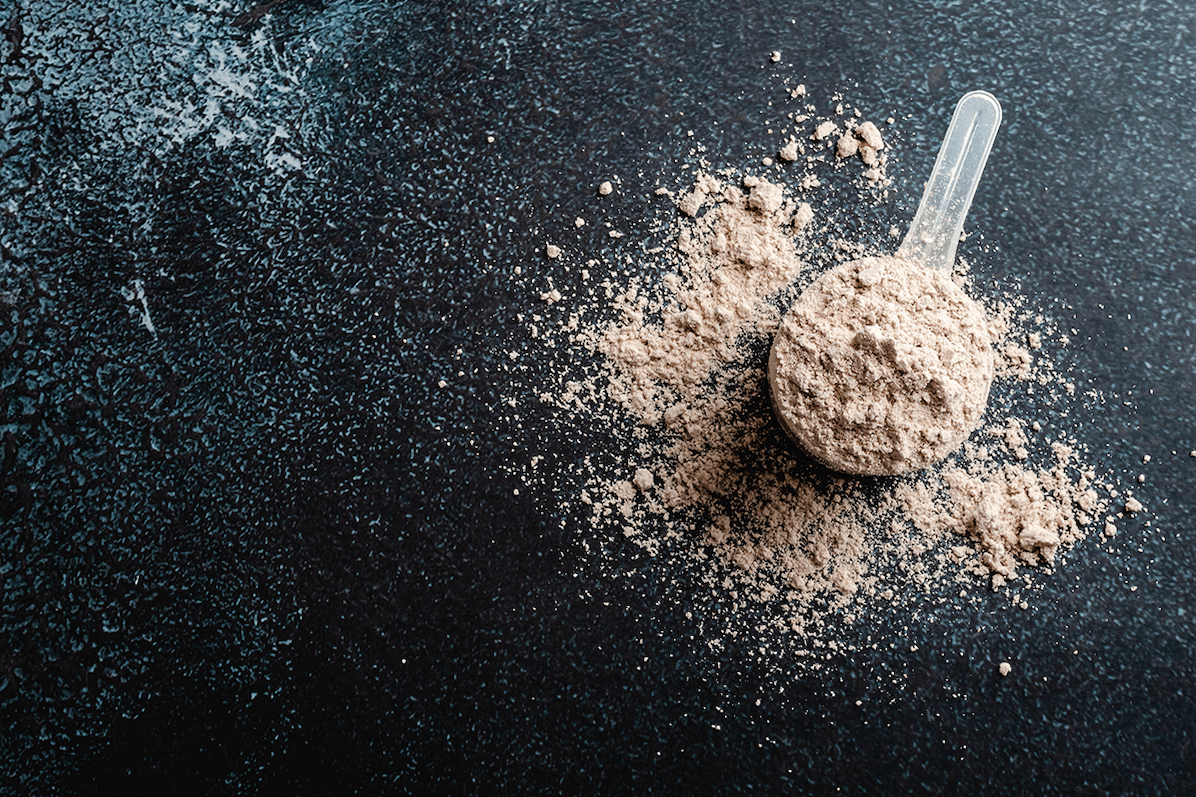 What is Prebiotic Chitin?
Chitin (pronounced kite-in) is a form of indigestible fiber that contains amazing prebiotic properties, which provides energy to beneficial organisms in the gut.
Why is B12 important?
Vitamin B-12 (cobalamin) plays an essential role in red blood cell formation, cell metabolism, nerve function and the production of DNA, the molecules inside cells that carry genetic information. Skimp on B12 and a wide range of problems can result: brain fog, anemia, depression, and more.