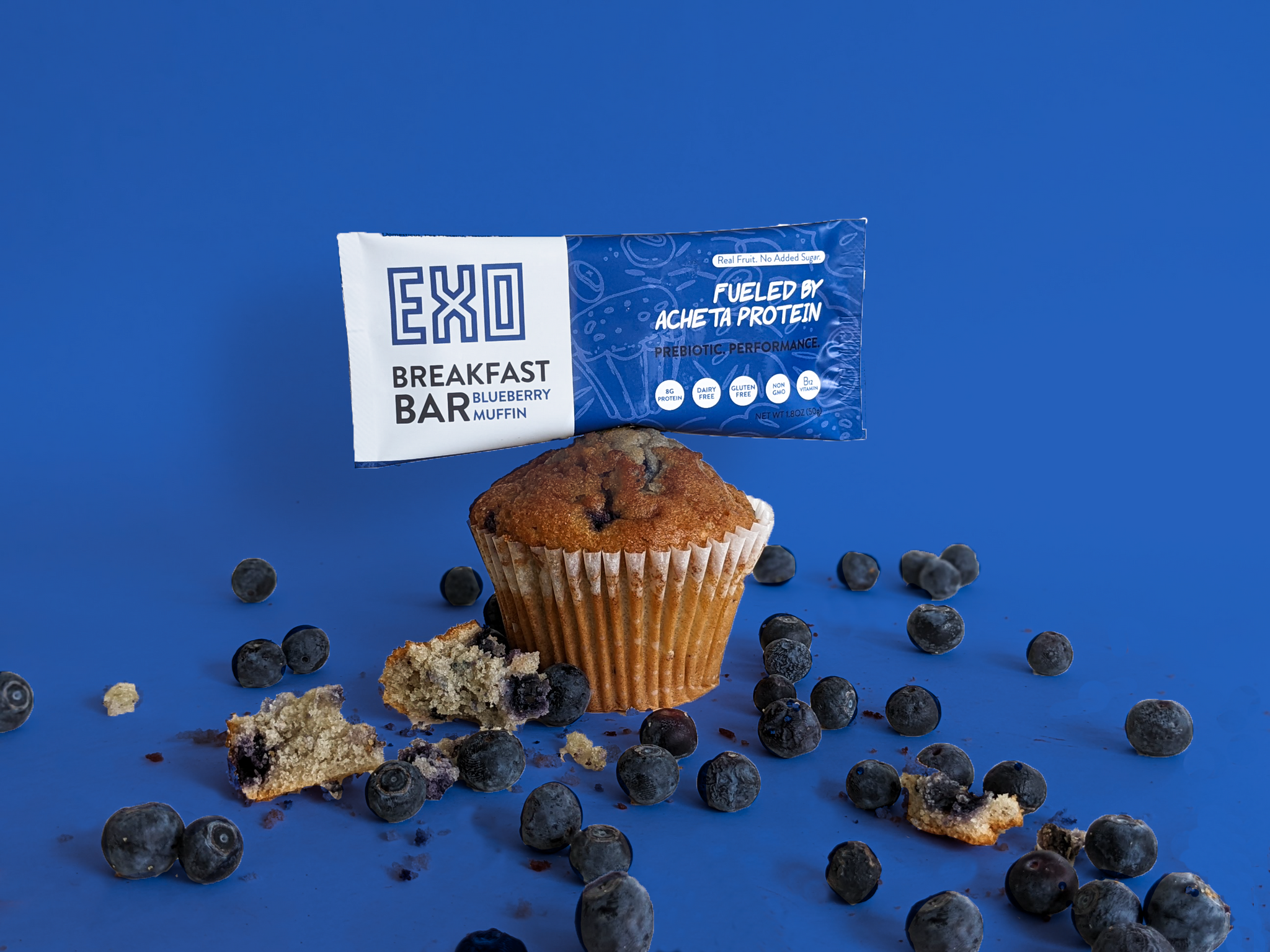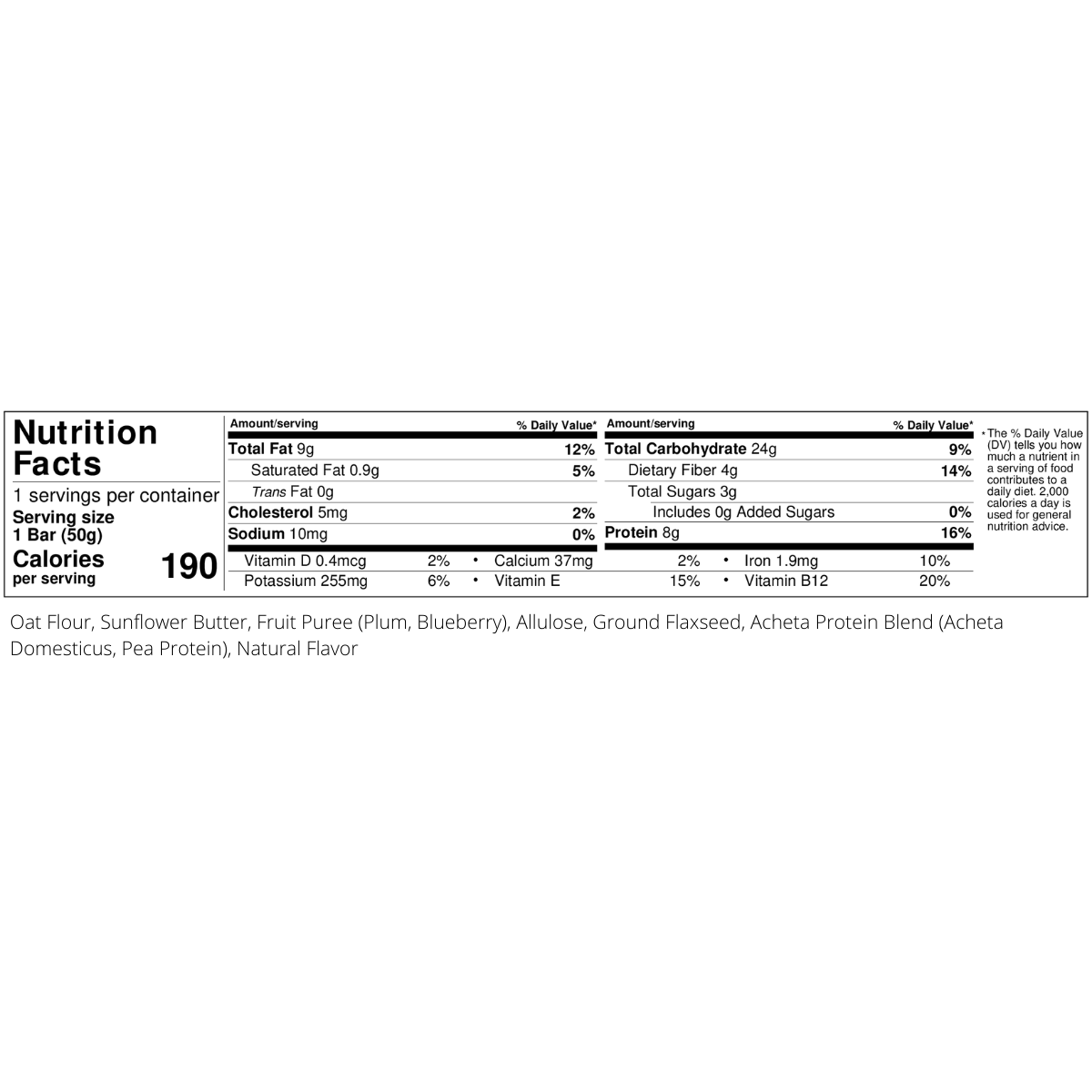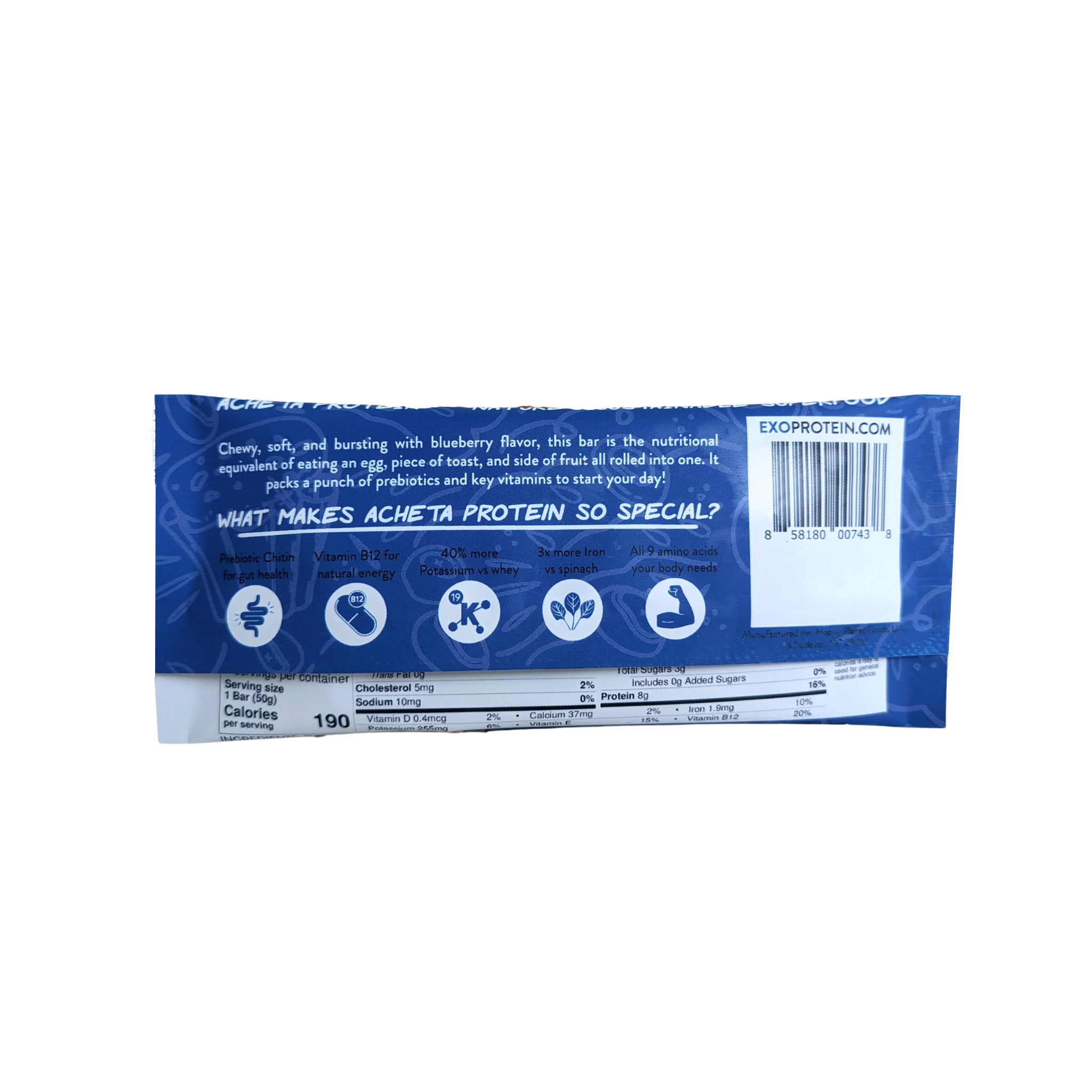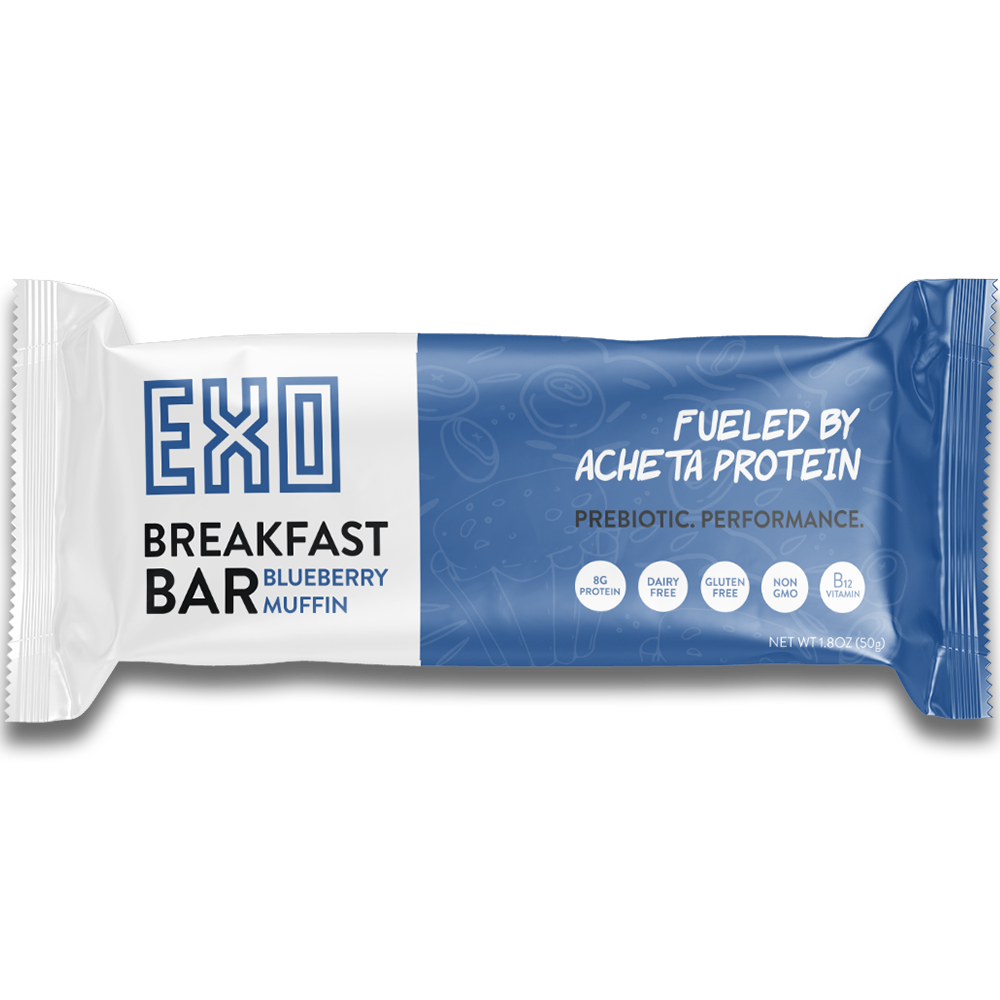 Blueberry Muffin Breakfast Bars
Because Berries Make it Better
Chewy, soft, and bursting with blueberry flavor this bar is the nutritional equivalent of eating an egg, piece of toast, and side of fruit all rolled into one. It packs a punch of prebiotics, protein, and vitamins to start your day.  Non-GMO, always All-Natural, Dairy-Free, Gluten-Free, and sustainably produced.
12 Bars per Box
Prebiotic Chitin | Dairy-Free | Gluten-Free | non-GMO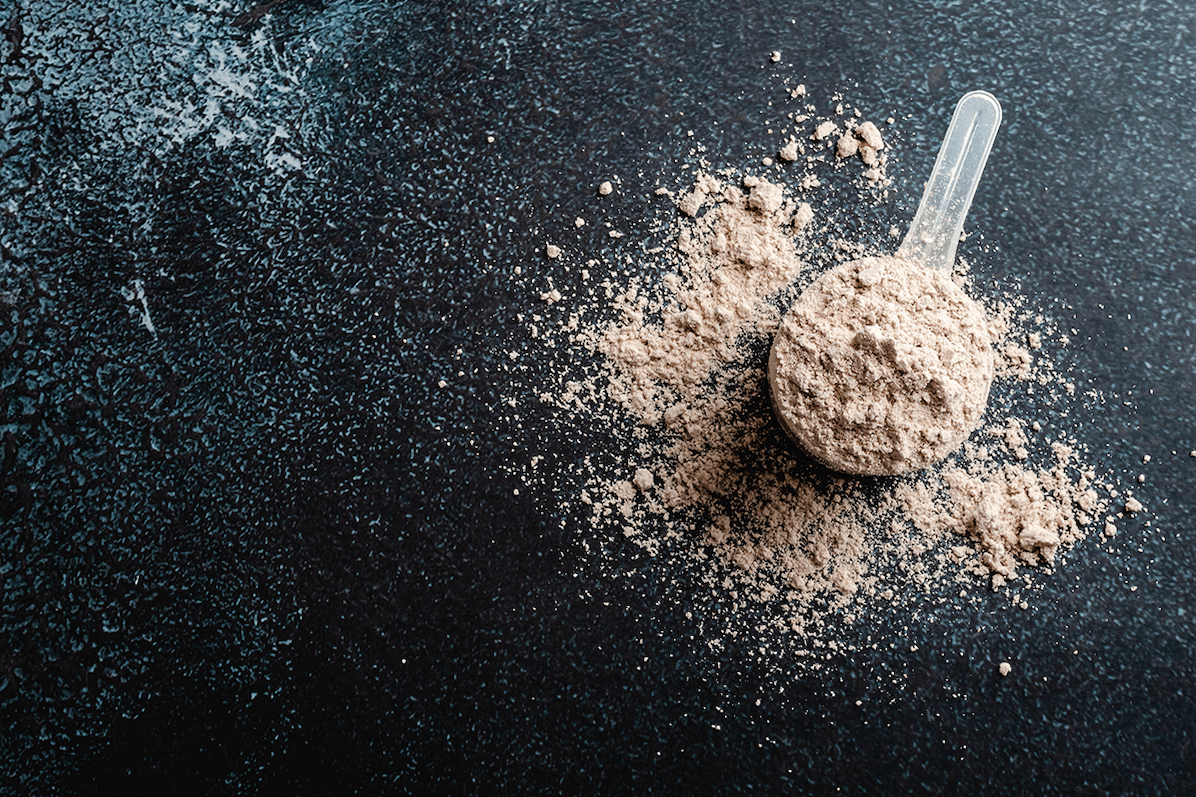 What is Prebiotic Chitin?
Chitin (pronounced kite-in) is a form of indigestible fiber that contains amazing prebiotic properties, which provides energy to beneficial organisms in the gut.
Why is B12 important?
Vitamin B-12 (cobalamin) plays an essential role in red blood cell formation, cell metabolism, nerve function and the production of DNA, the molecules inside cells that carry genetic information. Skimp on B12 and a wide range of problems can result: brain fog, anemia, depression, and more.