4x Chocolate Chip Cookie Dough
4x Peanut Butter Chocolate Chip
4x Chocolate Fudge Brownie
Use code FB20 for 20% off | Orders over $50 ship free
Let's put those #'s Mohammed mentioned into easy-to-digest graphics:

Pretty crazy, right? That's why, to us, cricket protein feels like both the obvious and necessary protein of the future. Once you take a bite, you won't think we're so crazy.
 COMPLETE PROTEIN
 FUTURE FORWARD
NATURALLY TASTY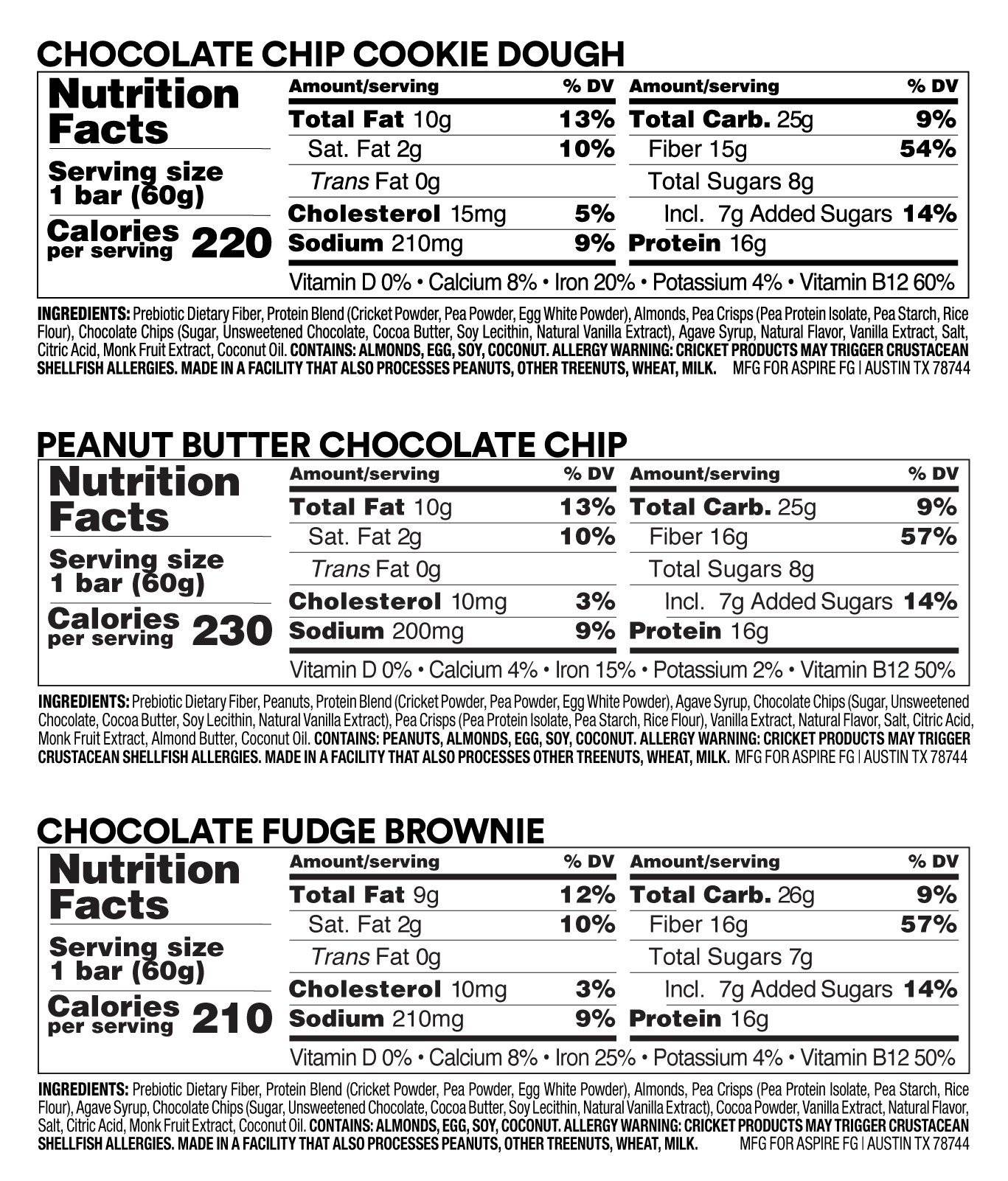 We've worked with award-winning chefs—like, Michelin 3-star award-winning, to create three perfect flavor combinations. Inspired by our favorite desserts, our high protein variety pack gives you a nutrient-rich, gluten-free, and environmentally friendly option for snacking.
Satisfy Your Sweet Tooth
Let Exo Protein help you satisfy your cravings while giving you the energy boost you need! Our variety pack comes with three classic and delicious flavors that you will love to use as a post-workout snack, meal replacement, or afternoon energy boost.
Capture the magic of your favorite ice cream flavor and guilty pleasure with our chocolate chip cookie dough bar.
Bite into a chocolate fudge brownie bar anytime you need a shot of chocolate.
Peanut butter lovers, rejoice. Peanut butter and chocolate chips come together in a chewy, scrumptious package.
Sustainable Snacking
Our bars and snacks get their protein from cricket flour -- a sustainable, powerhouse of protein. Raised on a USDA certified organic diet and processed with dry heat before being ground into a powder, our crickets provide an excellent source of both protein and B12.
Don't pick just one flavor when you can try them all! Enjoy our high protein bar variety pack or whole roasted crickets today!
Enjoy free shipping on all orders over $50 (applies to the contiguous US)!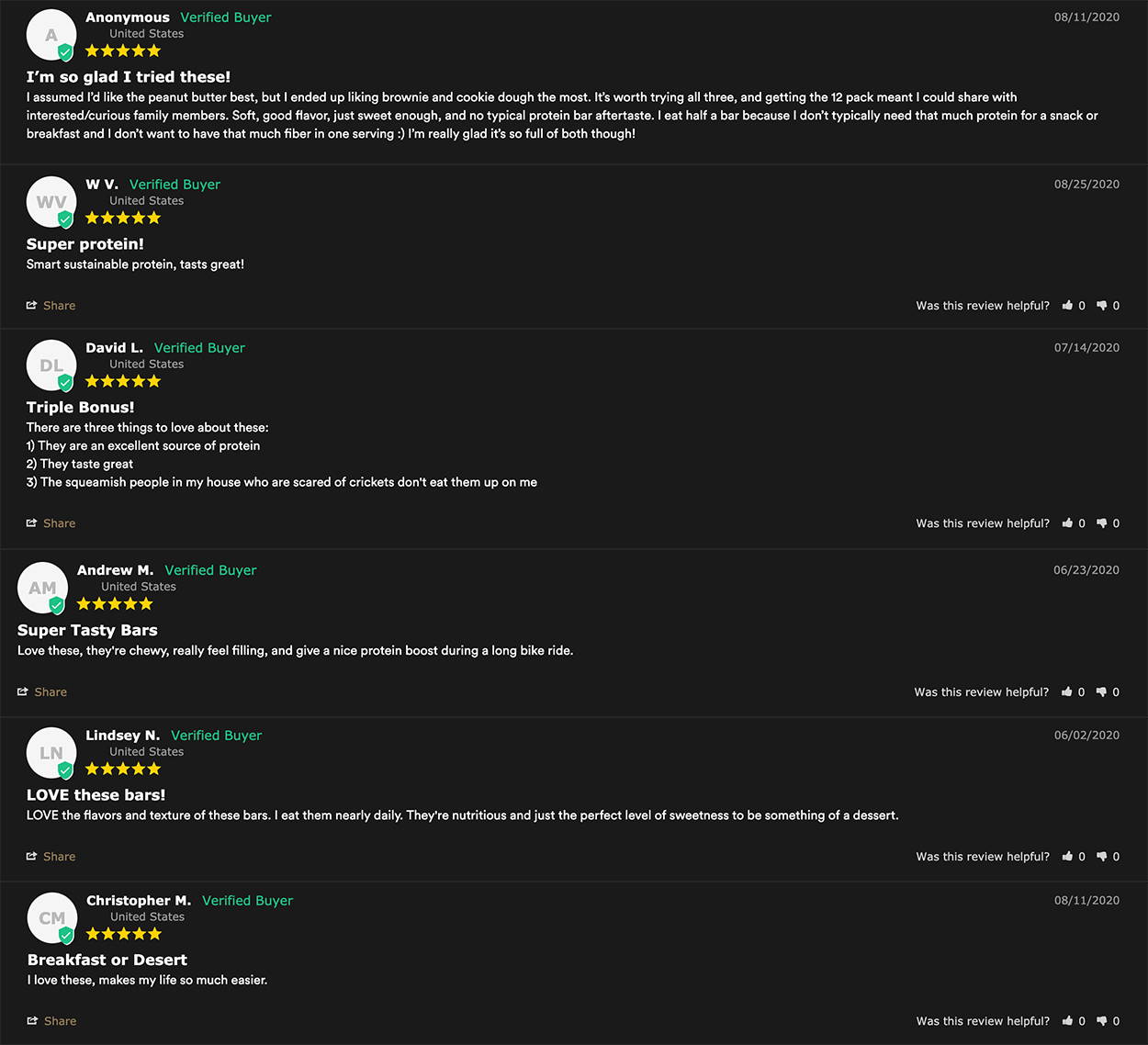 4x Chocolate Chip Cookie Dough
4x Peanut Butter Chocolate Chip
4x Chocolate Fudge Brownie
Use code FB20 for 20% off | Orders over $50 ship free
 COMPLETE PROTEIN
 FUTURE FORWARD
NATURALLY TASTY