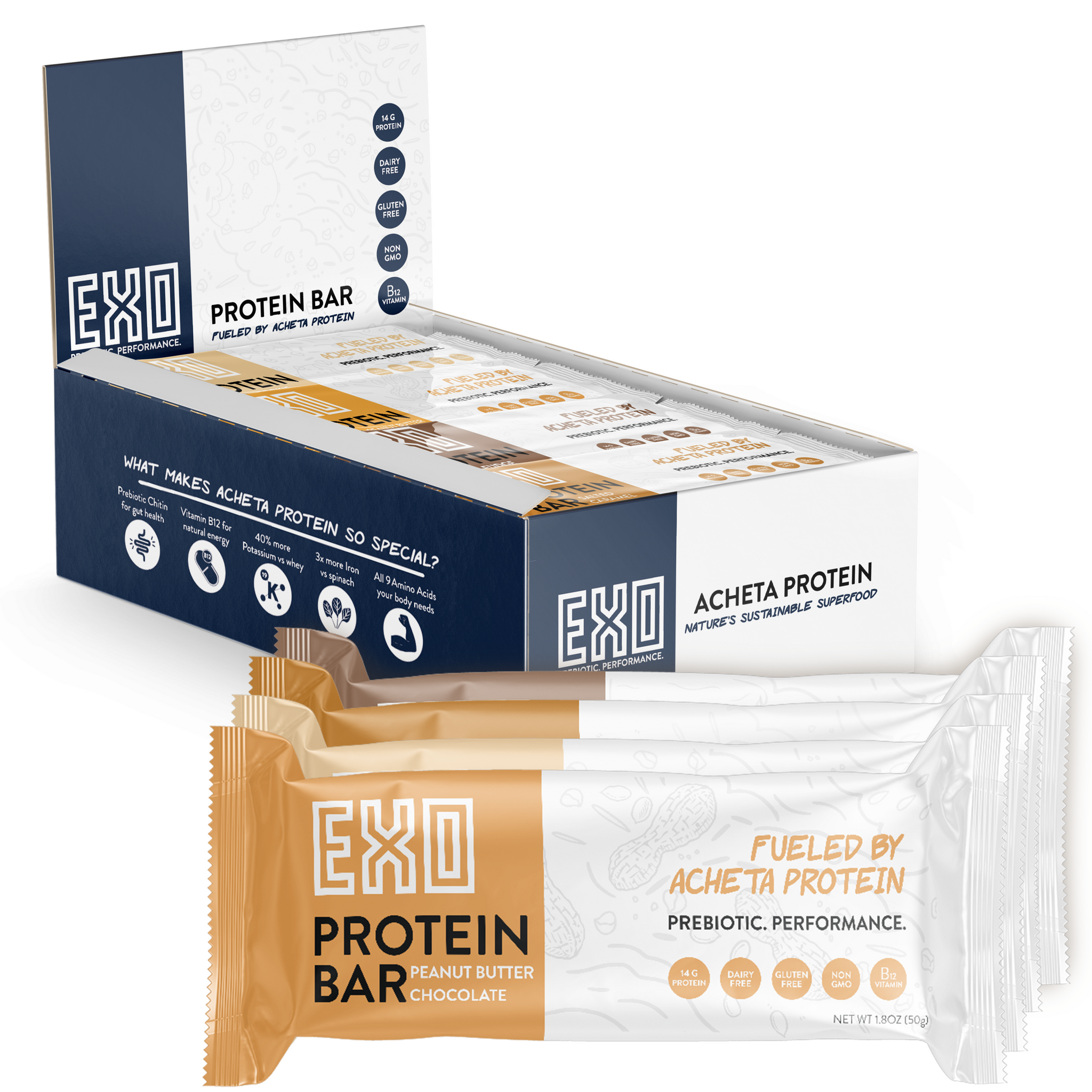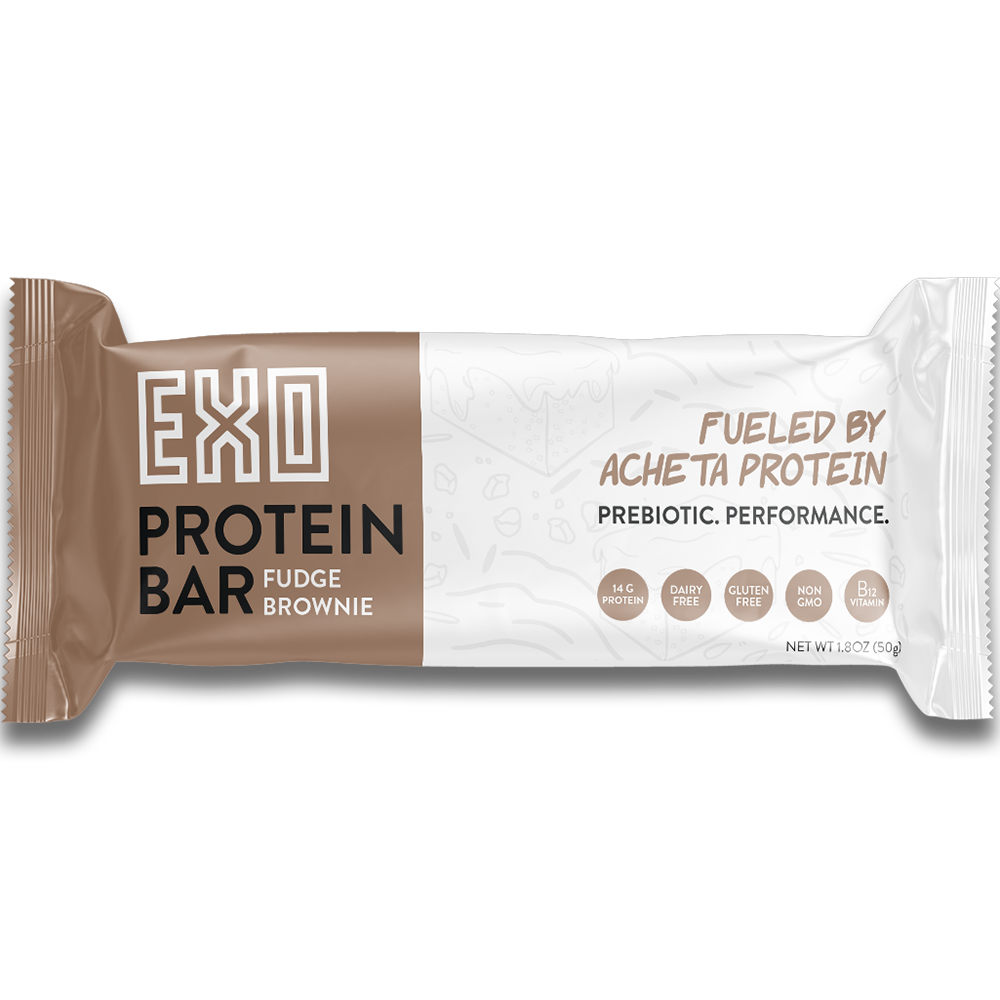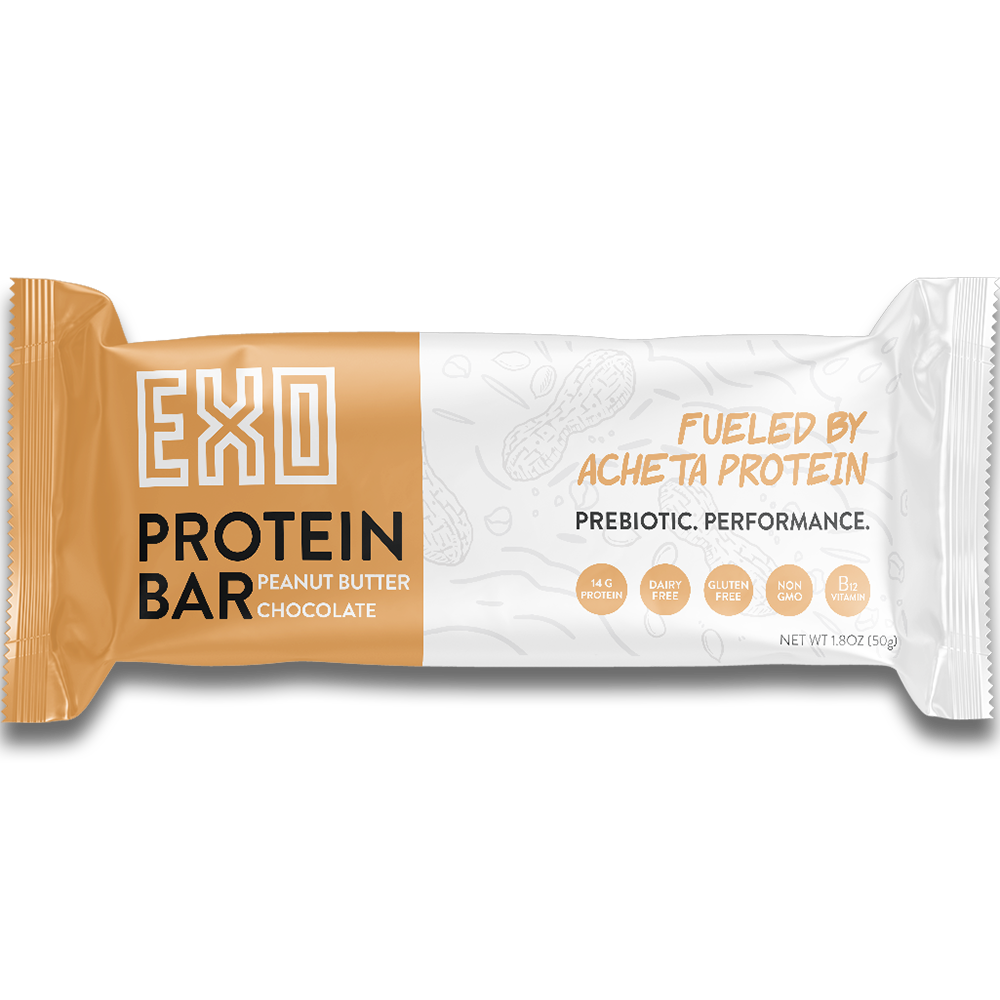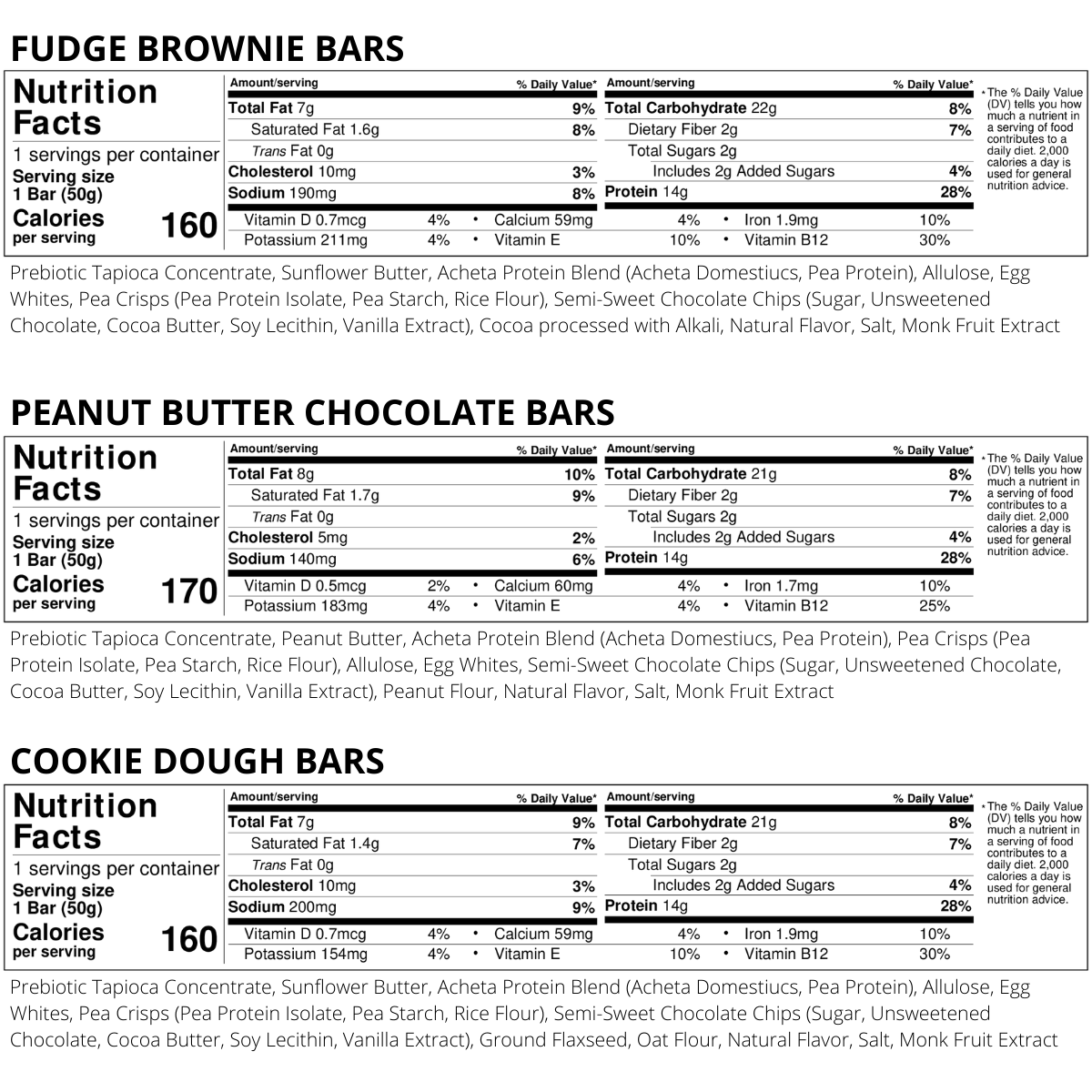 Prebiotic Protein Bar Variety Box
Energy without the Crash
EXO Acheta Protein Bars help you satisfy your cravings while giving you the energy boost you need! Our variety pack comes with three prebiotic protein bar flavors that are great to keep you moving on-the-go, fueling a workout, or as an afternoon pick-me-up. Flavors are:
Fudge Brownie: because sometimes you just need chocolate on chocolate
PB Chocolate Chip: like a peanut butter cup, but good for you
Classic Cookie Dough: tastes like ice cream, but without the guilt
All three flavors are Dairy-Free, Gluten-Free, and Sustainably Produced. 
12 Bars per Box
Prebiotic Chitin | Dairy-Free | Gluten-Free | non-GMO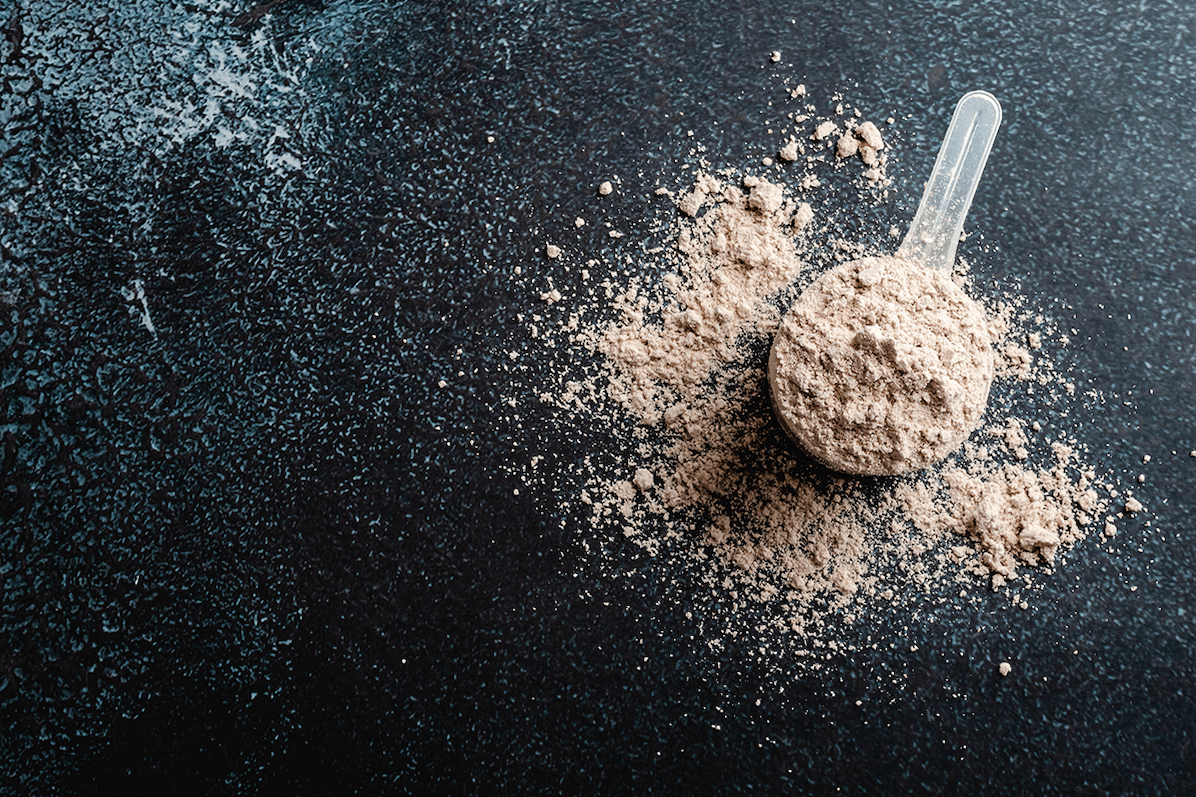 What is Prebiotic Chitin?
Chitin (pronounced kite-in) is a form of indigestible fiber that contains amazing prebiotic properties, which provides energy to beneficial organisms in the gut.
Why is B12 important?
Vitamin B-12 (cobalamin) plays an essential role in red blood cell formation, cell metabolism, nerve function and the production of DNA, the molecules inside cells that carry genetic information. Skimp on B12 and a wide range of problems can result: brain fog, anemia, depression, and more.