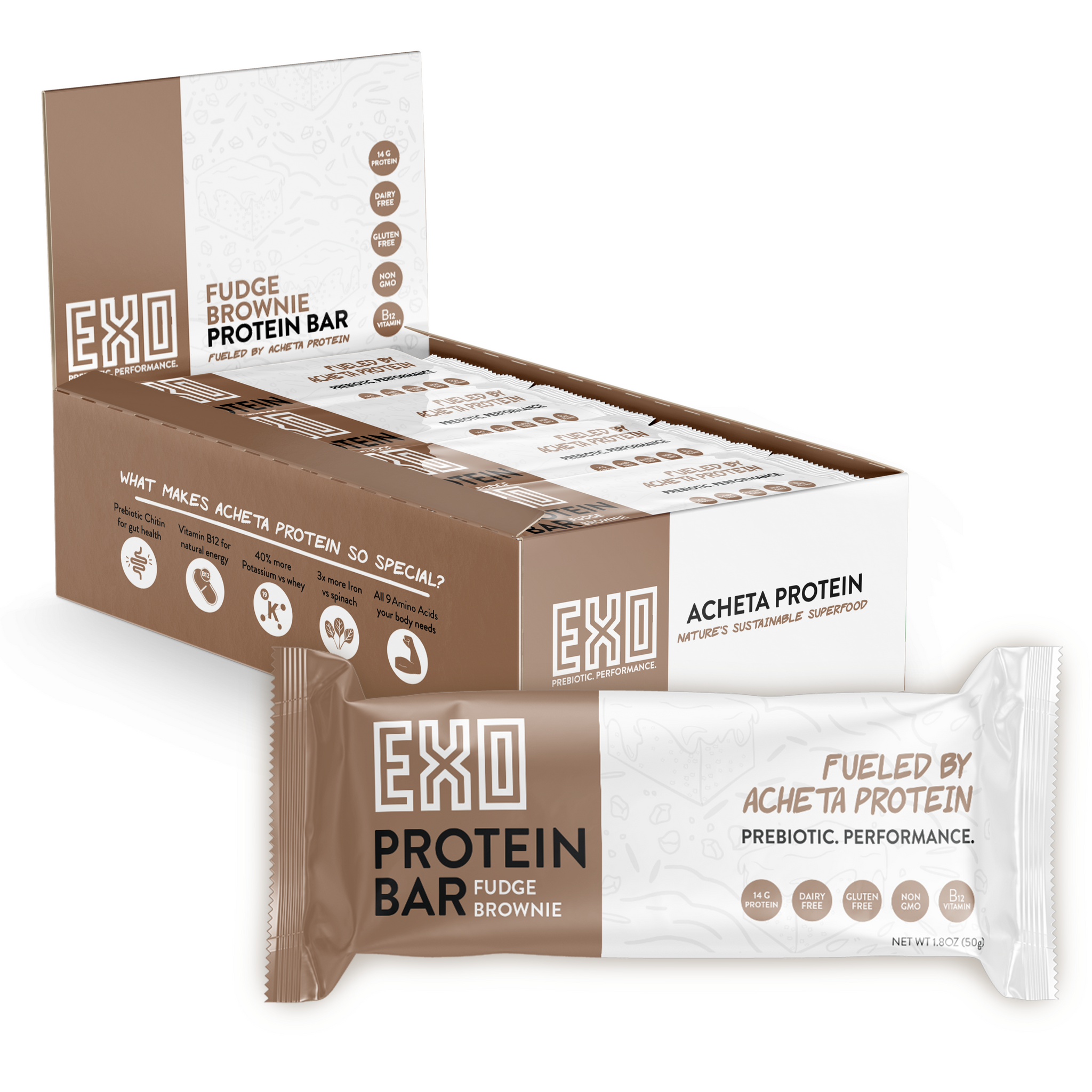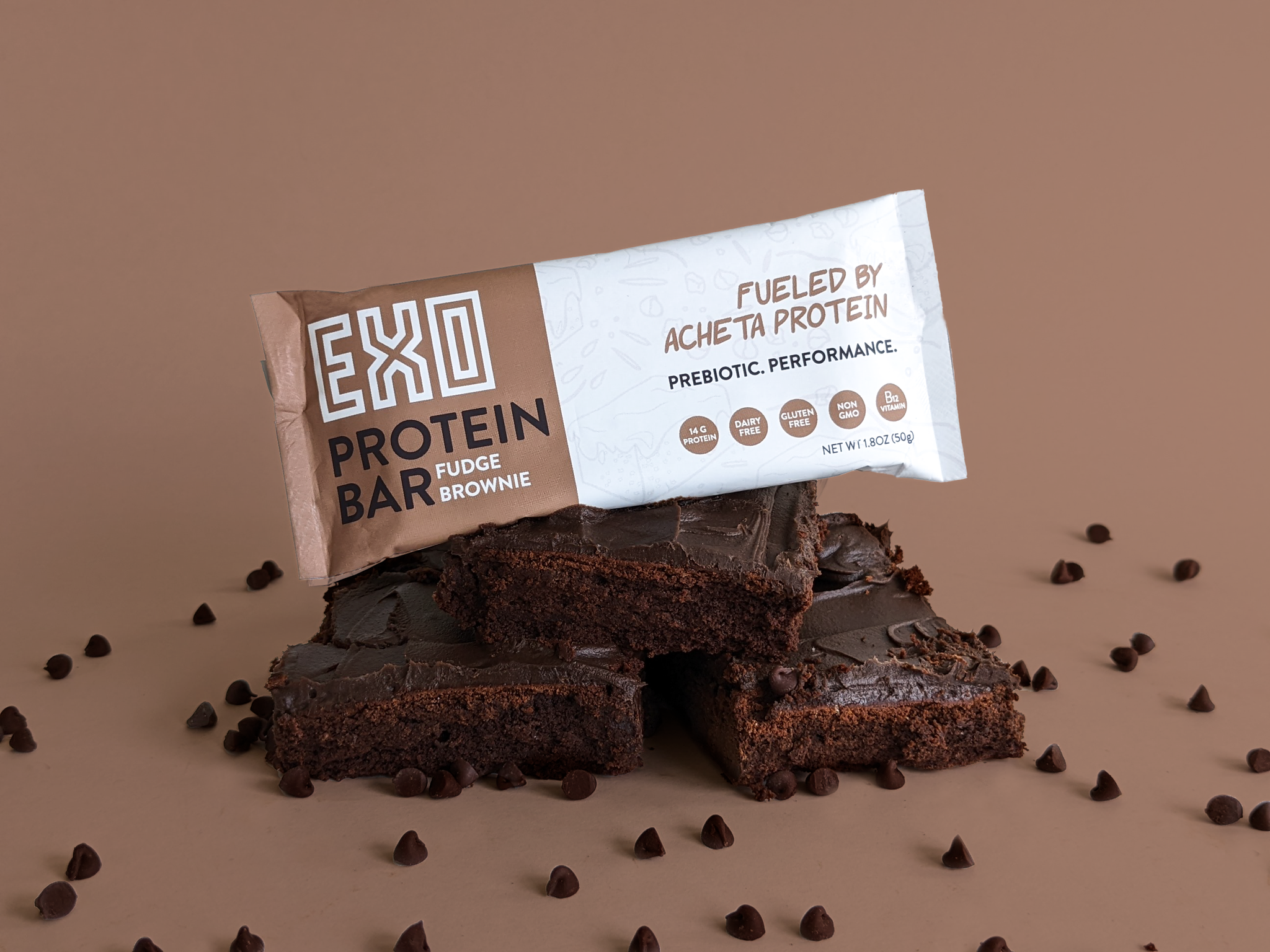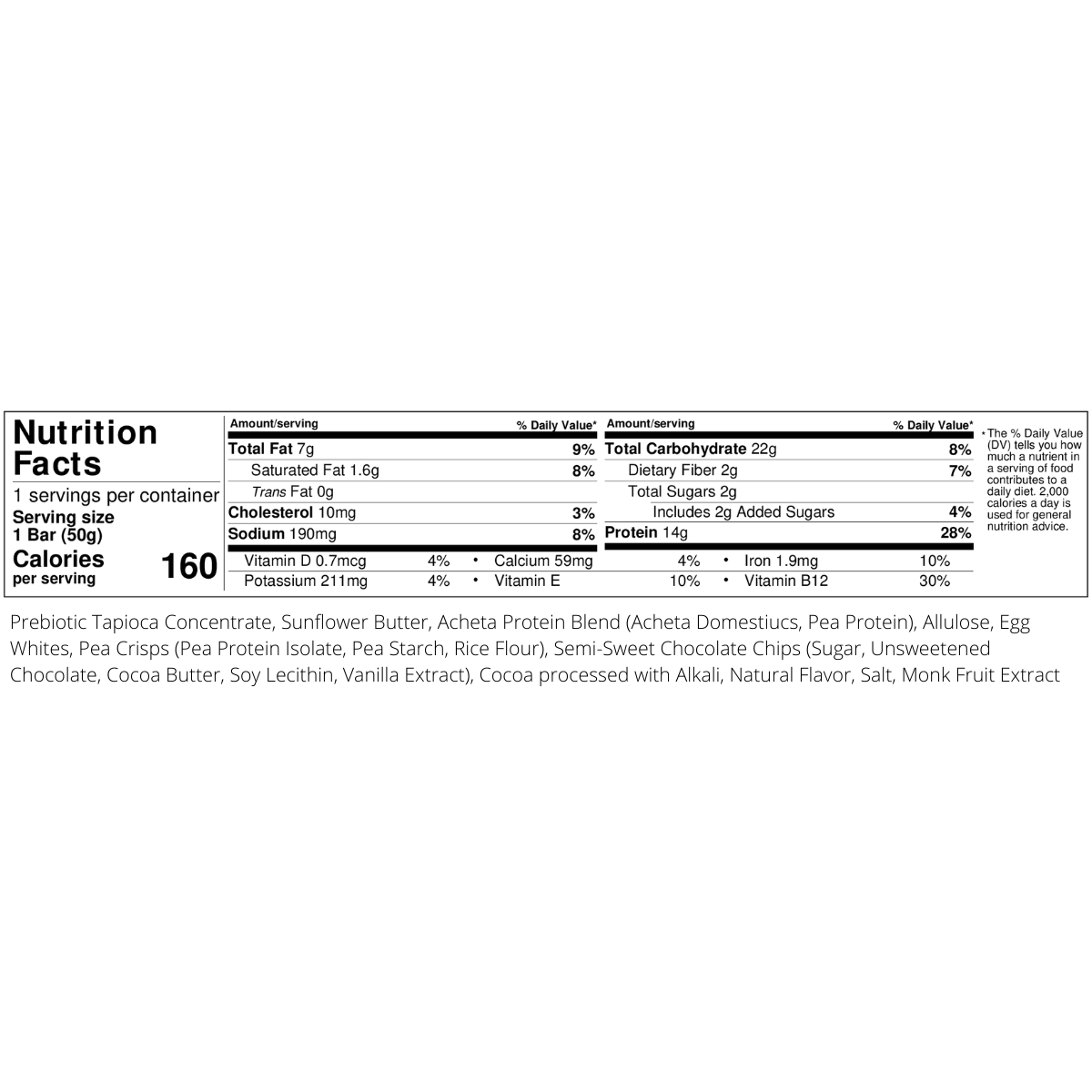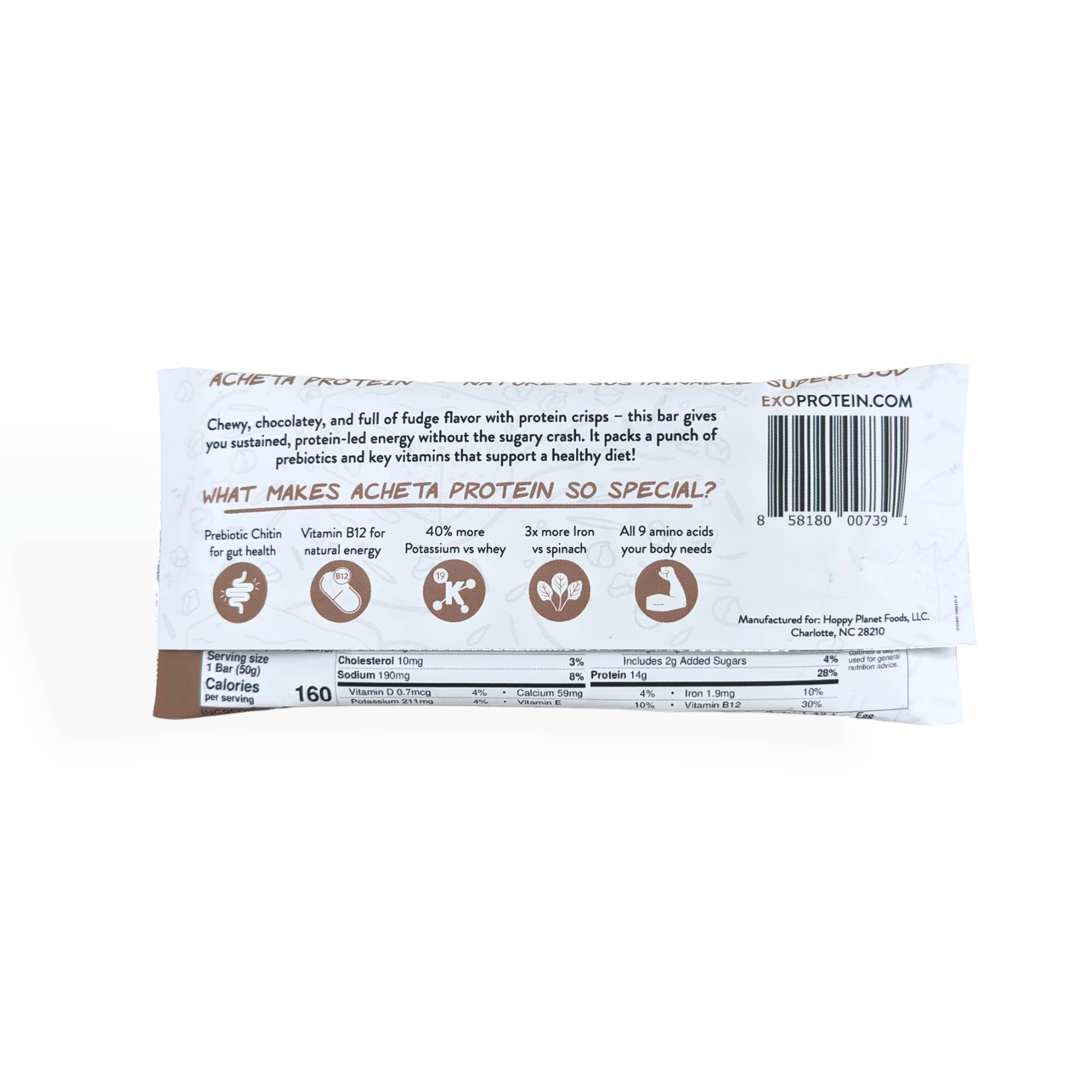 Chocolate Fudge Brownie Protein Bars
Sometimes You Just Need Chocolate on Chocolate, on Chocolate
Enjoy the indulgence of a brownie without the empty calories or excess added sugar. These soft and chewy protein bars deliver a delicious dose of all-natural Acheta Protein, Vitamin B12, and prebiotic Chitin along with real fudge chunks that will feed your inner chocoholic.  They're also Dairy-Free, Gluten-Free, and sustainably produced.
Whether you're hiking a mountain or the city streets, our Chocolate Fudge Brownie bars keep you powered up for the day.
12 Bars per Box
Prebiotic Chitin | Dairy-Free | Gluten-Free | non-GMO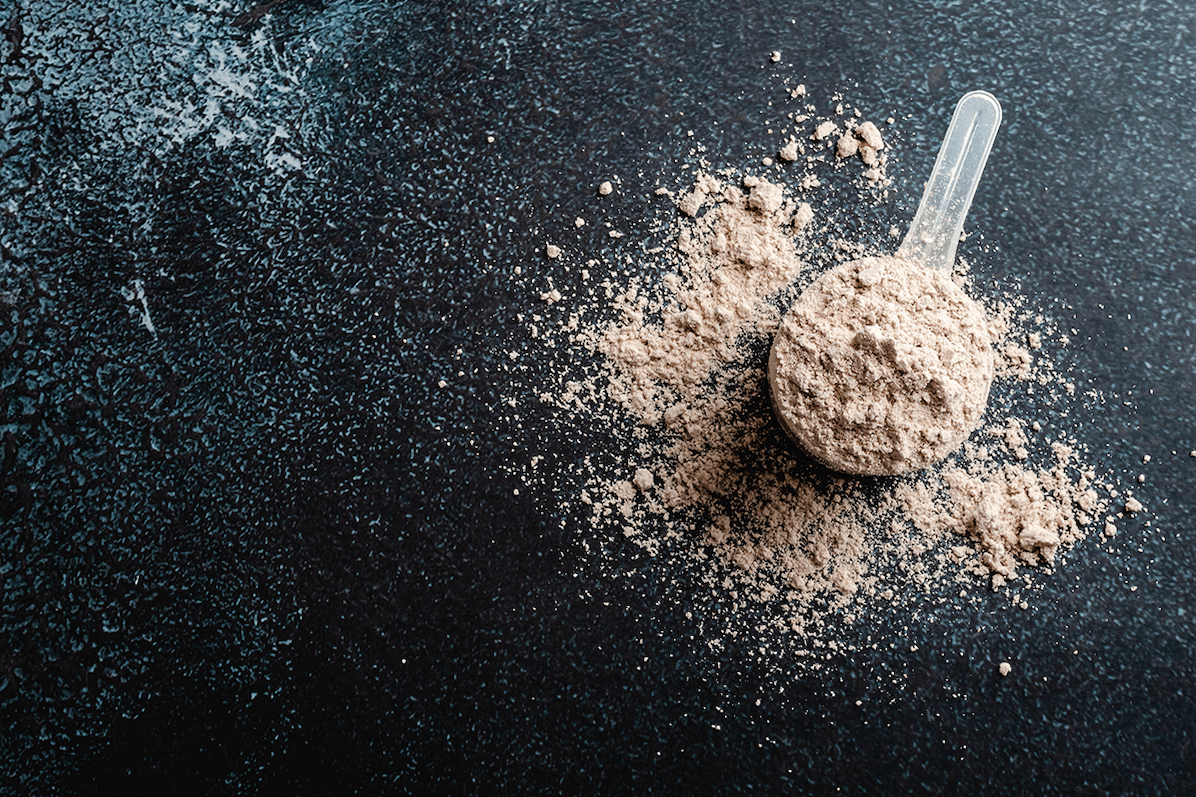 What is Prebiotic Chitin?
Chitin (pronounced kite-in) is a form of indigestible fiber that contains amazing prebiotic properties, which provides energy to beneficial organisms in the gut.
Why is B12 important?
Vitamin B-12 (cobalamin) plays an essential role in red blood cell formation, cell metabolism, nerve function and the production of DNA, the molecules inside cells that carry genetic information. Skimp on B12 and a wide range of problems can result: brain fog, anemia, depression, and more.